Ultrastar Deluxe
Glitter Force Theme Song
---
From the Netflix series Glitter Force, a localisation of Smile Pretty Cure!.
This uses the version found on the single, which, unfortunately, doesn't have a video anywhere.
Download song Txt file (2.66 kB, 121 times downloaded)
Download song Zip archive (26 times downloaded)
Your file will not be uploaded to the server, nor will any data be sent to the server.

#TITLE:Glitter Force Theme Song
#ARTIST:Blush
#LANGUAGE:English
#EDITION:
#GENRE:Soundtrack
#YEAR:
#CREATOR:GaryCXJk
#MP3:Blush - Glitter Force Theme Song.mp3
#VIDEO:
#VIDEOGAP:0
#BACKGROUND:Blush - Glitter Force Theme Song.jpg
#COVER:Blush - Glitter Force Theme Song [CO].jpg
#BPM:265.948
#GAP:3494
: 0 3 20 Glit
: 4 3 21 ter
: 8 5 23  Force
- 15
F 16 4 23 Go!
F 24 4 23  Go!
- 30
: 32 3 20 Glit
: 36 3 21 ter
: 40 5 23  Force
- 46
F 48 4 23 Go!
F 56 4 23  Go!
- 62
: 64 3 20 Glit
: 68 3 21 ter
: 72 5 23  Force
- 78
F 79 4 23 Go!
- 85
: 87 4 23 Oh
- 93
F 95 4 23 Go!
- 101
: 103 5 25 Oh
: 111 4 23  oh
: 119 5 16  oh
- 127
: 144 5 16 You
: 152 5 16  know
: 160 4 16  this
: 167 5 16  time
: 175 6 16  will
: 183 5 16  last
: 191 3 16  for
: 195 3 18 ~
: 199 3 18 e
: 203 6 15 ver
- 210
: 216 2 11 And
: 219 2 15  you
: 223 5 15  can
: 231 5 15  see
: 240 5 15  we'll
: 247 9 15  bond
: 259 3 15  to
: 263 3 15 get
: 267 6 13 her
- 279
: 283 3 11 Here
: 287 4 11  and
: 296 5 16  al
: 304 5 15 ways
: 311 4 13  hold
: 319 3 11  our
: 324 3 13  gro
: 328 7 11 und
- 343
: 383 3 16 When
: 387 3 16  we
: 391 5 18  see
: 399 6 18  how
: 407 6 18  truth
: 415 5 20  and
: 423 6 21  friends
: 431 5 20  can
: 439 7 16  still
: 447 3 18 ~
: 451 3 20  be
: 455 3 20  found
* 459 44 18 ~
- 507
: 511 3 20 Here
: 515 3 21  we
: 519 6 23  go!
- 526
F 527 4 23 Go!
F 535 4 23  Go!
- 541
: 543 3 20 Glit
: 547 3 21 ter
: 551 6 23  Force!
- 558
F 559 4 23 Go!
F 567 4 23  Go!
- 573
: 575 3 20 Shi
: 579 3 21 ning
: 583 5 23  bright
: 591 4 16  this
: 599 4 23  light
: 608 4 16  so
: 616 5 25  we
: 624 4 23  can
: 631 5 16  find
: 640 6 18  our
* 649 25 20  way
* 676 17 18 ~
- 695
: 703 3 16 And
: 707 3 16  for
: 711 7 21 e
: 719 3 20 ver
: 723 3 16  and
: 727 7 21  e
: 735 6 20 ver
: 743 7 21  we
: 751 5 20  will
: 760 4 16  say
- 765
: 767 3 20 Here
: 771 3 21  we
: 775 6 23  go!
- 782
F 783 4 23 Go!
F 791 4 23  Go!
- 797
: 799 3 20 Glit
: 803 3 21 ter
: 807 6 23  Force!
- 814
F 815 4 23 Go!
F 823 4 23  Go!
- 829
: 832 3 20 Shi
: 836 3 21 ning
: 840 5 23  bright
: 847 5 16  this
: 855 5 23  life
: 864 4 16  that
: 871 6 25  we
: 879 5 23  will
: 887 5 16  see
: 895 3 21  each
: 899 6 20 ~
: 908 23 20  day
: 932 18 18 ~
- 951
: 960 3 16 And
: 964 3 16  for
: 968 6 21 e
: 976 3 20 ver
: 980 3 16  and
: 984 6 21  e
: 992 5 20 ver
: 1000 5 21  we'll
: 1008 5 20  stay
: 1016 6 16  Glit
: 1024 3 18 ter
: 1028 5 16 ~
: 1035 3 16  Force
- 1039
: 1040 3 20 Glit
: 1044 3 21 ter
: 1048 5 23  Force!
: 1056 3 20  Glit
: 1060 3 21 ter
: 1064 5 23  Force!
E
                                
#TITLE:Glitter Force Theme Song #ARTIST:Blush #LANGUAGE:English #EDITION: #GENRE:Soundtrack #YEAR: #CREATOR:GaryCXJk #MP3:Blush - Glitter Force Theme Song.mp3 #VIDEO: #VIDEOGAP:0 #BACKGROUND:Blush - Glitter Force Theme Song.jpg #COVER:Blush - Glitter Force Theme Song [CO].jpg #BPM:265.948 #GAP:3494 : 0 3 20 Glit : 4 3 21 ter : 8 5 23 Force - 15 F 16 4 23 Go! F 24 4 23 Go! - 30 : 32 3 20 Glit : 36 3 21 ter : 40 5 23 Force - 46 F 48 4 23 Go! F 56 4 23 Go! - 62 : 64 3 20 Glit : 68 3 21 ter : 72 5 23 Force - 78 F 79 4 23 Go! - 85 : 87 4 23 Oh - 93 F 95 4 23 Go! - 101 : 103 5 25 Oh : 111 4 23 oh : 119 5 16 oh - 127 : 144 5 16 You : 152 5 16 know : 160 4 16 this : 167 5 16 time : 175 6 16 will : 183 5 16 last : 191 3 16 for : 195 3 18 ~ : 199 3 18 e : 203 6 15 ver - 210 : 216 2 11 And : 219 2 15 you : 223 5 15 can : 231 5 15 see : 240 5 15 we'll : 247 9 15 bond : 259 3 15 to : 263 3 15 get : 267 6 13 her - 279 : 283 3 11 Here : 287 4 11 and : 296 5 16 al : 304 5 15 ways : 311 4 13 hold : 319 3 11 our : 324 3 13 gro : 328 7 11 und - 343 : 383 3 16 When : 387 3 16 we : 391 5 18 see : 399 6 18 how : 407 6 18 truth : 415 5 20 and : 423 6 21 friends : 431 5 20 can : 439 7 16 still : 447 3 18 ~ : 451 3 20 be : 455 3 20 found * 459 44 18 ~ - 507 : 511 3 20 Here : 515 3 21 we : 519 6 23 go! - 526 F 527 4 23 Go! F 535 4 23 Go! - 541 : 543 3 20 Glit : 547 3 21 ter : 551 6 23 Force! - 558 F 559 4 23 Go! F 567 4 23 Go! - 573 : 575 3 20 Shi : 579 3 21 ning : 583 5 23 bright : 591 4 16 this : 599 4 23 light : 608 4 16 so : 616 5 25 we : 624 4 23 can : 631 5 16 find : 640 6 18 our * 649 25 20 way * 676 17 18 ~ - 695 : 703 3 16 And : 707 3 16 for : 711 7 21 e : 719 3 20 ver : 723 3 16 and : 727 7 21 e : 735 6 20 ver : 743 7 21 we : 751 5 20 will : 760 4 16 say - 765 : 767 3 20 Here : 771 3 21 we : 775 6 23 go! - 782 F 783 4 23 Go! F 791 4 23 Go! - 797 : 799 3 20 Glit : 803 3 21 ter : 807 6 23 Force! - 814 F 815 4 23 Go! F 823 4 23 Go! - 829 : 832 3 20 Shi : 836 3 21 ning : 840 5 23 bright : 847 5 16 this : 855 5 23 life : 864 4 16 that : 871 6 25 we : 879 5 23 will : 887 5 16 see : 895 3 21 each : 899 6 20 ~ : 908 23 20 day : 932 18 18 ~ - 951 : 960 3 16 And : 964 3 16 for : 968 6 21 e : 976 3 20 ver : 980 3 16 and : 984 6 21 e : 992 5 20 ver : 1000 5 21 we'll : 1008 5 20 stay : 1016 6 16 Glit : 1024 3 18 ter : 1028 5 16 ~ : 1035 3 16 Force - 1039 : 1040 3 20 Glit : 1044 3 21 ter : 1048 5 23 Force! : 1056 3 20 Glit : 1060 3 21 ter : 1064 5 23 Force! E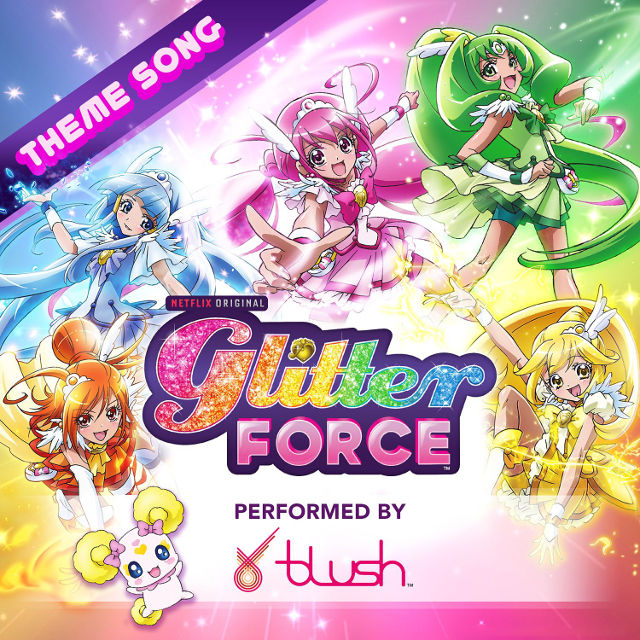 Release date: 2018-06-18
Downloads: 26
Artist: Blush