Ultrastar Deluxe
Fallen Angel
---
From the end credits of Panty & Stocking with Garterbelt.
Download song Txt file (8.39 kB, 443 times downloaded)
Download song Zip archive (201 times downloaded)
Your file will not be uploaded to the server, nor will any data be sent to the server.
---
Disclaimer: The preview might not be 100% accurate. For the best experience, you should try the song out within the main application.
Lyrics
Heaven, please sing for me a song of life
Heaven, take me into your skies
There's no place here for me to hide my~ cries
Night and day, I'm mis~sing you
Ooh
I know I'm here for the magic
All the stars guiding me through~ and through
Oh why does loneliness feel~ like for~ever~ and ever~
I gotta be, I gotta be in your arms, baby
So~ close
And it's you~ that I believe~ in, I believe~ in
So~~ close
But far away, so far I can't touch
I'll hold~~ on
Cuz it's you~ I love so dear~ly
When the rain, the storm, and all is done
Caress me with your sweet~ lullaby
Heaven, please sing for me a song of life
Heaven, save~ me in my dreams tonight
Someday these~ wings will pe~rish in your sight
Night~ and day, I call~ for you
O~oh
Flashes of moments so tragic~
Wandering souls, they fall along the way
Tell me you~ will never leave me for~ever and ever~
I gotta be, I gotta be in your~ arms, hear me
So~ close
And it's you~ that I believe~ in, I believe~ in
So~~ close
But far away, I seek for your light
I'll hold~~ on
Cuz for you~ my heart keeps bea~ting
When the wind, the fire, and all is gone
Caress me with your sweet~ lullaby
Will you be my~ light?
Will you be my~ strength?
Promise you won't~ let me go~
I'll never be~tray~
In the end of time~
Still my love's gonna be there
So~ close
And it's you~ that I believe~ in, I believe~ in
So~~ close
But far away, so far I can't touch
I'll hold~~ on
Cuz it's you~ I love so dear~ly
When the rain, the storm, and all is done
Caress me with your sweet~ lullaby
So~ close
And it's you~ that I believe~ in, I believe~ in
So~~ close
But far away, I seek for your light
I'll hold~~ on
Cuz for you~ my heart keeps bea~ting
When the wind, the fire, and all is gone
Caress me with your sweet~ lullaby
File content

#TITLE:Fallen Angel
#ARTIST:Mitsunori Ikeda ft. Aimee B.
#LANGUAGE:
#EDITION:
#GENRE:
#YEAR:
#CREATOR:GaryCXJk
#MP3:Mitsunori Ikeda ft. Aimee B. - Fallen Angel.mp3
#VIDEO:Mitsunori Ikeda ft. Aimee B. - Fallen Angel.mp4
#VIDEOGAP:0
#BACKGROUND:
#COVER:Mitsunori Ikeda ft. Aimee B. - Fallen Angel.jpg
#BPM:360
#GAP:41206
: 0 5 17 Hea
: 7 4 10 ven,
: 23 10 15  please
: 37 11 15  sing
: 53 5 13  for
: 61 7 15  me
: 69 2 13  a
: 76 8 15  song
: 85 2 13  of
: 90 16 13  life
- 107
: 121 5 17 Hea
: 128 4 10 ven,
: 145 7 15  take
: 159 12 15  me
: 174 8 13  in
: 189 13 12 to
: 204 4 10  your
: 211 17 10  skies
- 229
: 243 5 17 There's
: 250 4 10  no
: 264 10 15  place
: 281 9 15  here
: 295 6 13  for
: 303 7 15  me
: 311 4 13  to
: 319 7 15  hide
: 327 2 15  my
: 330 3 17 ~
: 335 9 17  cries
- 345
: 350 5 17 Night
: 357 4 10  and
: 365 4 10  day,
: 372 4 17  I'm
: 379 6 15  mis
: 387 3 12 ~
: 394 6 12 sing
: 402 9 13  you
- 412
: 425 6 12 O
: 432 11 10 oh
- 444
: 479 4 17 I
: 485 6 17  know
: 493 4 17  I'm
: 501 4 20  here
: 508 4 18  for
: 516 4 17  the
: 523 12 15  ma
: 539 7 17 gic
- 547
: 577 5 13 All
: 584 4 15  the
: 591 6 17  stars
: 599 6 17  gui
: 607 6 17 ding
: 615 3 17  me
: 622 2 18  through
: 625 4 20 ~
: 631 4 18  and
: 638 15 17  through
- 654
: 690 6 13 Oh
: 697 6 13  why
: 704 4 15  does
: 712 7 17  lone
: 720 6 17 li
: 728 4 17 ness
: 735 7 17  feel
: 743 5 20 ~
: 751 4 18  like
: 758 3 17  for
: 762 3 15 ~
: 766 12 15 e
: 781 3 15 ver
: 785 3 17 ~
: 797 3 10  and
: 804 11 13  e
: 820 1 13 ver
: 822 3 15 ~
- 826
: 834 5 17 I
: 841 3 10  got
: 845 2 10 ta
: 848 6 10  be,
: 857 5 17  I
: 864 3 10  got
: 868 2 10 ta
: 871 8 10  be
: 888 4 10  in
: 895 11 15  your
: 910 12 13  arms,
: 926 11 15  ba
: 940 15 13 by
- 956
: 970 7 24 So
: 978 4 22 ~
: 985 10 22  close
- 996
: 1008 3 17 And
: 1012 3 17  it's
: 1016 1 17  you
: 1018 4 24 ~
: 1023 4 24  that
: 1031 5 24  I
: 1038 3 22  be
: 1042 2 22 lieve
: 1045 8 24 ~
: 1054 4 25  in,
: 1062 5 24  I
: 1069 3 22  be
: 1073 2 22 lieve
: 1076 8 24 ~
: 1085 3 25  in
- 1089
: 1091 3 22 So
: 1095 4 24 ~
: 1100 4 22 ~
: 1107 8 22  close
- 1116
: 1129 3 17 But
: 1136 7 24  far
: 1145 5 22  a
: 1153 5 24 way,
: 1159 5 22  so
: 1167 7 24  far
: 1175 4 22  I
: 1183 4 17  can't
: 1190 10 22  touch
- 1201
: 1206 4 17 I'll
: 1212 3 22  hold
: 1216 4 24 ~
: 1221 5 22 ~
: 1228 7 22  on
- 1236
: 1251 2 17 Cuz
: 1254 3 17  it's
: 1258 3 22  you
: 1262 3 24 ~
: 1266 6 24  I
: 1273 3 24  love
: 1280 3 22  so
: 1284 3 22  dear
: 1288 6 24 ~
: 1295 5 25 ly
- 1301
: 1303 4 17 When
: 1311 5 24  the
: 1319 5 22  rain,
: 1327 3 17  the
: 1335 6 20  storm,
: 1343 4 17  and
: 1349 7 20  all
: 1357 6 15  is
: 1365 6 15  done
- 1372
: 1376 2 13 Ca
: 1379 4 15 ress
: 1387 3 15  me
: 1391 2 13  with
: 1394 4 15  your
: 1401 3 15  sweet
: 1405 3 17 ~
: 1410 6 15  lul
: 1417 6 10 la
: 1424 23 10 by
- 1448 1927
: 1940 5 17 Hea
: 1947 4 10 ven,
: 1962 14 15  please
: 1978 9 15  sing
: 1993 5 13  for
: 2001 6 15  me
: 2009 3 13  a
: 2016 6 15  song
: 2024 4 13  of
: 2030 13 13  life
- 2044
: 2062 5 17 Hea
: 2069 4 10 ven,
: 2084 3 13  save
: 2088 8 15 ~
: 2099 6 15  me
: 2106 3 15  in
: 2114 10 13  my
: 2130 12 12  dreams
: 2145 4 10  to
: 2153 16 10 night
- 2170
: 2183 5 17 Some
: 2190 4 10 day
: 2205 3 13  these
: 2209 7 15 ~
: 2221 12 15  wings
: 2236 4 13  will
: 2243 3 13  pe
: 2247 4 15 ~
: 2252 4 13 rish
: 2259 6 15  in
: 2267 4 17  your
: 2274 7 17  sight
- 2282
: 2288 3 15 Night
: 2292 4 17 ~
: 2297 6 10  and
: 2304 6 10  day,
: 2312 4 17  I
: 2320 6 15  call
: 2328 4 12 ~
: 2335 5 12  for
: 2343 9 13  you
- 2353
: 2364 2 10 O
: 2367 3 12 ~
: 2371 11 10 oh
- 2383
: 2417 5 17 Flas
: 2425 7 17 hes
: 2433 3 17  of
: 2440 8 20  mo
: 2449 5 18 ments
: 2456 4 17  so
: 2463 13 15  tra
: 2479 3 15 gic
: 2483 4 17 ~
- 2488
: 2513 8 13 Wande
: 2523 4 15 ring
: 2531 7 17  souls,
: 2539 5 17  they
: 2546 6 17  fall
: 2554 5 17  a
: 2562 6 20 long
: 2569 5 17  the
: 2575 20 17  way
- 2596
: 2638 5 13 Tell
: 2645 5 15  me
: 2653 3 15  you
: 2657 4 17 ~
: 2662 6 17  will
: 2669 6 17  ne
: 2676 5 17 ver
: 2683 6 20  leave
: 2690 4 18  me
: 2698 4 17  for
: 2703 2 15 ~
: 2706 12 15 e
: 2720 8 17 ver
: 2736 3 10  and
: 2743 12 13  e
: 2758 4 13 ver
: 2763 5 15 ~
- 2769
: 2775 5 17 I
: 2782 3 10  got
: 2786 2 10 ta
: 2789 6 10  be,
: 2797 5 17  I
: 2804 3 10  got
: 2808 2 10 ta
: 2811 6 10  be
: 2826 4 10  in
: 2834 4 13  your
: 2839 8 15 ~
: 2850 11 13  arms,
: 2865 12 15  hear
: 2880 11 13  me
- 2892
: 2911 7 24  So
: 2919 4 22 ~
: 2926 10 22  close
- 2937
: 2949 3 17 And
: 2953 3 17  it's
: 2957 1 17  you
: 2959 4 24 ~
: 2964 4 24  that
: 2972 5 24  I
: 2979 3 22  be
: 2983 2 22 lieve
: 2986 8 24 ~
: 2995 4 25  in,
: 3003 5 24  I
: 3010 3 22  be
: 3014 2 22 lieve
: 3017 8 24 ~
: 3026 3 25  in
- 3030
: 3032 3 22 So
: 3036 4 24 ~
: 3041 4 22 ~
: 3048 8 22  close
- 3057
: 3070 3 17 But
: 3077 7 24  far
: 3086 5 22  a
: 3094 5 24 way,
: 3100 5 22  I
: 3107 6 24  seek
: 3116 4 22  for
: 3124 4 17  your
: 3131 10 22  light
- 3142
: 3147 4 17 I'll
: 3153 3 22  hold
: 3157 4 24 ~
: 3162 5 22 ~
: 3169 7 22  on
- 3177
: 3192 2 17 Cuz
: 3195 3 17  for
: 3199 3 22  you
: 3203 2 24 ~
: 3206 7 24  my
: 3214 5 24  heart
: 3220 4 22  keeps
: 3225 3 22  bea
: 3229 6 24 ~
: 3236 5 25 ting
- 3242
: 3244 4 17 When
: 3252 5 24  the
: 3259 6 22  wind,
: 3268 3 17  the
: 3275 6 20  fire,
: 3284 4 17  and
: 3290 7 20  all
: 3298 6 15  is
: 3305 8 15  gone
- 3314
: 3317 2 13 Ca
: 3320 4 15 ress
: 3328 3 15  me
: 3332 2 13  with
: 3335 4 15  your
: 3342 3 15  sweet
: 3346 3 17 ~
: 3351 6 15  lul
: 3358 6 10 la
: 3365 21 10 by
- 3387
: 3403 6 17 Will
: 3411 6 17  you
: 3418 5 17  be
: 3425 4 18  my
: 3430 8 20 ~
: 3440 13 20  light?
- 3454
: 3463 6 17 Will
: 3471 6 17  you
: 3478 5 17  be
: 3485 4 18  my
: 3490 6 20 ~
: 3500 15 20  strength?
- 3516
: 3525 6 17 Pro
: 3532 4 17 mise
: 3540 5 17  you
: 3547 3 17  won't
: 3551 6 20 ~
: 3561 8 20  let
: 3577 16 17  me
: 3594 10 15  go
: 3608 15 13 ~
- 3624
: 3647 5 17 I'll
: 3653 6 17  ne
: 3660 5 17 ver
: 3668 4 18  be
: 3673 5 20 ~
: 3681 10 20 tray
: 3692 7 17 ~
- 3700
: 3706 6 17 In
: 3713 8 17  the
: 3722 6 17  end
: 3729 10 20  of
: 3743 8 20  time
: 3752 9 17 ~
- 3762
: 3795 8 17 Still
: 3804 7 24  my
: 3812 6 22  love's
: 3820 6 24  gon
: 3827 6 22 na
: 3835 7 24  be
: 3844 19 22  there
- 3864
: 3879 7 24 So
: 3887 4 22 ~
: 3894 10 22  close
- 3905
: 3917 3 17 And
: 3921 3 17  it's
: 3925 1 17  you
: 3927 4 24 ~
: 3932 4 24  that
: 3940 5 24  I
: 3947 3 22  be
: 3951 2 22 lieve
: 3954 8 24 ~
: 3963 4 25  in,
: 3971 5 24  I
: 3978 3 22  be
: 3982 2 22 lieve
: 3985 8 24 ~
: 3994 3 25  in
- 3998
: 4000 3 22 So
: 4004 4 24 ~
: 4009 4 22 ~
: 4016 8 22  close
- 4025
: 4038 3 17 But
: 4045 7 24  far
: 4054 5 22  a
: 4062 5 24 way,
: 4068 5 22  so
: 4076 7 24  far
: 4084 4 22  I
: 4092 4 17  can't
: 4099 10 22  touch
- 4110
: 4115 4 17 I'll
: 4121 3 22  hold
: 4125 4 24 ~
: 4130 5 22 ~
: 4137 7 22  on
- 4145
: 4160 2 17 Cuz
: 4163 3 17  it's
: 4167 3 22  you
: 4171 3 24 ~
: 4175 6 24  I
: 4182 3 24  love
: 4189 3 22  so
: 4193 3 22  dear
: 4197 6 24 ~
: 4204 5 25 ly
- 4210
: 4212 4 17 When
: 4220 5 24  the
: 4228 5 22  rain,
: 4236 3 17  the
: 4244 6 20  storm,
: 4252 4 17  and
: 4258 7 20  all
: 4266 6 15  is
: 4274 6 15  done
- 4281
: 4285 2 13 Ca
: 4288 4 15 ress
: 4296 3 15  me
: 4300 2 13  with
: 4303 4 15  your
: 4310 3 15  sweet
: 4314 3 17 ~
: 4319 6 15  lul
: 4326 6 10 la
: 4333 23 10 by
- 4357
: 4365 7 24  So
: 4373 4 22 ~
: 4380 10 22  close
- 4391
: 4403 3 17 And
: 4407 3 17  it's
: 4411 1 17  you
: 4413 4 24 ~
: 4418 4 24  that
: 4426 5 24  I
: 4433 3 22  be
: 4437 2 22 lieve
: 4440 8 24 ~
: 4449 4 25  in,
: 4457 5 24  I
: 4464 3 22  be
: 4468 2 22 lieve
: 4471 8 24 ~
: 4480 3 25  in
- 4484
: 4486 3 22 So
: 4490 4 24 ~
: 4495 4 22 ~
: 4502 8 22  close
- 4511
: 4524 3 17 But
: 4531 7 24  far
: 4540 5 22  a
: 4548 5 24 way,
: 4554 5 22  I
: 4561 6 24  seek
: 4570 4 22  for
: 4578 4 17  your
: 4585 10 22  light
- 4596
: 4601 4 17 I'll
: 4607 3 22  hold
: 4611 4 24 ~
: 4616 5 22 ~
: 4623 7 22  on
- 4631
: 4646 2 17 Cuz
: 4649 3 17  for
: 4653 3 22  you
: 4657 2 24 ~
: 4660 7 24  my
: 4668 5 24  heart
: 4674 4 22  keeps
: 4679 3 22  bea
: 4683 6 24 ~
: 4690 5 25 ting
- 4696
: 4698 4 17 When
: 4706 5 24  the
: 4713 6 22  wind,
: 4722 3 17  the
: 4729 6 20  fire,
: 4738 4 17  and
: 4744 7 20  all
: 4752 6 15  is
: 4759 8 15  gone
- 4768
: 4771 2 13 Ca
: 4774 4 15 ress
: 4782 3 15  me
: 4786 2 13  with
: 4789 4 15  your
: 4796 3 15  sweet
: 4800 3 17 ~
: 4805 6 15  lul
: 4812 6 10 la
: 4819 21 10 by
E
                                
#TITLE:Fallen Angel #ARTIST:Mitsunori Ikeda ft. Aimee B. #LANGUAGE: #EDITION: #GENRE: #YEAR: #CREATOR:GaryCXJk #MP3:Mitsunori Ikeda ft. Aimee B. - Fallen Angel.mp3 #VIDEO:Mitsunori Ikeda ft. Aimee B. - Fallen Angel.mp4 #VIDEOGAP:0 #BACKGROUND: #COVER:Mitsunori Ikeda ft. Aimee B. - Fallen Angel.jpg #BPM:360 #GAP:41206 : 0 5 17 Hea : 7 4 10 ven, : 23 10 15 please : 37 11 15 sing : 53 5 13 for : 61 7 15 me : 69 2 13 a : 76 8 15 song : 85 2 13 of : 90 16 13 life - 107 : 121 5 17 Hea : 128 4 10 ven, : 145 7 15 take : 159 12 15 me : 174 8 13 in : 189 13 12 to : 204 4 10 your : 211 17 10 skies - 229 : 243 5 17 There's : 250 4 10 no : 264 10 15 place : 281 9 15 here : 295 6 13 for : 303 7 15 me : 311 4 13 to : 319 7 15 hide : 327 2 15 my : 330 3 17 ~ : 335 9 17 cries - 345 : 350 5 17 Night : 357 4 10 and : 365 4 10 day, : 372 4 17 I'm : 379 6 15 mis : 387 3 12 ~ : 394 6 12 sing : 402 9 13 you - 412 : 425 6 12 O : 432 11 10 oh - 444 : 479 4 17 I : 485 6 17 know : 493 4 17 I'm : 501 4 20 here : 508 4 18 for : 516 4 17 the : 523 12 15 ma : 539 7 17 gic - 547 : 577 5 13 All : 584 4 15 the : 591 6 17 stars : 599 6 17 gui : 607 6 17 ding : 615 3 17 me : 622 2 18 through : 625 4 20 ~ : 631 4 18 and : 638 15 17 through - 654 : 690 6 13 Oh : 697 6 13 why : 704 4 15 does : 712 7 17 lone : 720 6 17 li : 728 4 17 ness : 735 7 17 feel : 743 5 20 ~ : 751 4 18 like : 758 3 17 for : 762 3 15 ~ : 766 12 15 e : 781 3 15 ver : 785 3 17 ~ : 797 3 10 and : 804 11 13 e : 820 1 13 ver : 822 3 15 ~ - 826 : 834 5 17 I : 841 3 10 got : 845 2 10 ta : 848 6 10 be, : 857 5 17 I : 864 3 10 got : 868 2 10 ta : 871 8 10 be : 888 4 10 in : 895 11 15 your : 910 12 13 arms, : 926 11 15 ba : 940 15 13 by - 956 : 970 7 24 So : 978 4 22 ~ : 985 10 22 close - 996 : 1008 3 17 And : 1012 3 17 it's : 1016 1 17 you : 1018 4 24 ~ : 1023 4 24 that : 1031 5 24 I : 1038 3 22 be : 1042 2 22 lieve : 1045 8 24 ~ : 1054 4 25 in, : 1062 5 24 I : 1069 3 22 be : 1073 2 22 lieve : 1076 8 24 ~ : 1085 3 25 in - 1089 : 1091 3 22 So : 1095 4 24 ~ : 1100 4 22 ~ : 1107 8 22 close - 1116 : 1129 3 17 But : 1136 7 24 far : 1145 5 22 a : 1153 5 24 way, : 1159 5 22 so : 1167 7 24 far : 1175 4 22 I : 1183 4 17 can't : 1190 10 22 touch - 1201 : 1206 4 17 I'll : 1212 3 22 hold : 1216 4 24 ~ : 1221 5 22 ~ : 1228 7 22 on - 1236 : 1251 2 17 Cuz : 1254 3 17 it's : 1258 3 22 you : 1262 3 24 ~ : 1266 6 24 I : 1273 3 24 love : 1280 3 22 so : 1284 3 22 dear : 1288 6 24 ~ : 1295 5 25 ly - 1301 : 1303 4 17 When : 1311 5 24 the : 1319 5 22 rain, : 1327 3 17 the : 1335 6 20 storm, : 1343 4 17 and : 1349 7 20 all : 1357 6 15 is : 1365 6 15 done - 1372 : 1376 2 13 Ca : 1379 4 15 ress : 1387 3 15 me : 1391 2 13 with : 1394 4 15 your : 1401 3 15 sweet : 1405 3 17 ~ : 1410 6 15 lul : 1417 6 10 la : 1424 23 10 by - 1448 1927 : 1940 5 17 Hea : 1947 4 10 ven, : 1962 14 15 please : 1978 9 15 sing : 1993 5 13 for : 2001 6 15 me : 2009 3 13 a : 2016 6 15 song : 2024 4 13 of : 2030 13 13 life - 2044 : 2062 5 17 Hea : 2069 4 10 ven, : 2084 3 13 save : 2088 8 15 ~ : 2099 6 15 me : 2106 3 15 in : 2114 10 13 my : 2130 12 12 dreams : 2145 4 10 to : 2153 16 10 night - 2170 : 2183 5 17 Some : 2190 4 10 day : 2205 3 13 these : 2209 7 15 ~ : 2221 12 15 wings : 2236 4 13 will : 2243 3 13 pe : 2247 4 15 ~ : 2252 4 13 rish : 2259 6 15 in : 2267 4 17 your : 2274 7 17 sight - 2282 : 2288 3 15 Night : 2292 4 17 ~ : 2297 6 10 and : 2304 6 10 day, : 2312 4 17 I : 2320 6 15 call : 2328 4 12 ~ : 2335 5 12 for : 2343 9 13 you - 2353 : 2364 2 10 O : 2367 3 12 ~ : 2371 11 10 oh - 2383 : 2417 5 17 Flas : 2425 7 17 hes : 2433 3 17 of : 2440 8 20 mo : 2449 5 18 ments : 2456 4 17 so : 2463 13 15 tra : 2479 3 15 gic : 2483 4 17 ~ - 2488 : 2513 8 13 Wande : 2523 4 15 ring : 2531 7 17 souls, : 2539 5 17 they : 2546 6 17 fall : 2554 5 17 a : 2562 6 20 long : 2569 5 17 the : 2575 20 17 way - 2596 : 2638 5 13 Tell : 2645 5 15 me : 2653 3 15 you : 2657 4 17 ~ : 2662 6 17 will : 2669 6 17 ne : 2676 5 17 ver : 2683 6 20 leave : 2690 4 18 me : 2698 4 17 for : 2703 2 15 ~ : 2706 12 15 e : 2720 8 17 ver : 2736 3 10 and : 2743 12 13 e : 2758 4 13 ver : 2763 5 15 ~ - 2769 : 2775 5 17 I : 2782 3 10 got : 2786 2 10 ta : 2789 6 10 be, : 2797 5 17 I : 2804 3 10 got : 2808 2 10 ta : 2811 6 10 be : 2826 4 10 in : 2834 4 13 your : 2839 8 15 ~ : 2850 11 13 arms, : 2865 12 15 hear : 2880 11 13 me - 2892 : 2911 7 24 So : 2919 4 22 ~ : 2926 10 22 close - 2937 : 2949 3 17 And : 2953 3 17 it's : 2957 1 17 you : 2959 4 24 ~ : 2964 4 24 that : 2972 5 24 I : 2979 3 22 be : 2983 2 22 lieve : 2986 8 24 ~ : 2995 4 25 in, : 3003 5 24 I : 3010 3 22 be : 3014 2 22 lieve : 3017 8 24 ~ : 3026 3 25 in - 3030 : 3032 3 22 So : 3036 4 24 ~ : 3041 4 22 ~ : 3048 8 22 close - 3057 : 3070 3 17 But : 3077 7 24 far : 3086 5 22 a : 3094 5 24 way, : 3100 5 22 I : 3107 6 24 seek : 3116 4 22 for : 3124 4 17 your : 3131 10 22 light - 3142 : 3147 4 17 I'll : 3153 3 22 hold : 3157 4 24 ~ : 3162 5 22 ~ : 3169 7 22 on - 3177 : 3192 2 17 Cuz : 3195 3 17 for : 3199 3 22 you : 3203 2 24 ~ : 3206 7 24 my : 3214 5 24 heart : 3220 4 22 keeps : 3225 3 22 bea : 3229 6 24 ~ : 3236 5 25 ting - 3242 : 3244 4 17 When : 3252 5 24 the : 3259 6 22 wind, : 3268 3 17 the : 3275 6 20 fire, : 3284 4 17 and : 3290 7 20 all : 3298 6 15 is : 3305 8 15 gone - 3314 : 3317 2 13 Ca : 3320 4 15 ress : 3328 3 15 me : 3332 2 13 with : 3335 4 15 your : 3342 3 15 sweet : 3346 3 17 ~ : 3351 6 15 lul : 3358 6 10 la : 3365 21 10 by - 3387 : 3403 6 17 Will : 3411 6 17 you : 3418 5 17 be : 3425 4 18 my : 3430 8 20 ~ : 3440 13 20 light? - 3454 : 3463 6 17 Will : 3471 6 17 you : 3478 5 17 be : 3485 4 18 my : 3490 6 20 ~ : 3500 15 20 strength? - 3516 : 3525 6 17 Pro : 3532 4 17 mise : 3540 5 17 you : 3547 3 17 won't : 3551 6 20 ~ : 3561 8 20 let : 3577 16 17 me : 3594 10 15 go : 3608 15 13 ~ - 3624 : 3647 5 17 I'll : 3653 6 17 ne : 3660 5 17 ver : 3668 4 18 be : 3673 5 20 ~ : 3681 10 20 tray : 3692 7 17 ~ - 3700 : 3706 6 17 In : 3713 8 17 the : 3722 6 17 end : 3729 10 20 of : 3743 8 20 time : 3752 9 17 ~ - 3762 : 3795 8 17 Still : 3804 7 24 my : 3812 6 22 love's : 3820 6 24 gon : 3827 6 22 na : 3835 7 24 be : 3844 19 22 there - 3864 : 3879 7 24 So : 3887 4 22 ~ : 3894 10 22 close - 3905 : 3917 3 17 And : 3921 3 17 it's : 3925 1 17 you : 3927 4 24 ~ : 3932 4 24 that : 3940 5 24 I : 3947 3 22 be : 3951 2 22 lieve : 3954 8 24 ~ : 3963 4 25 in, : 3971 5 24 I : 3978 3 22 be : 3982 2 22 lieve : 3985 8 24 ~ : 3994 3 25 in - 3998 : 4000 3 22 So : 4004 4 24 ~ : 4009 4 22 ~ : 4016 8 22 close - 4025 : 4038 3 17 But : 4045 7 24 far : 4054 5 22 a : 4062 5 24 way, : 4068 5 22 so : 4076 7 24 far : 4084 4 22 I : 4092 4 17 can't : 4099 10 22 touch - 4110 : 4115 4 17 I'll : 4121 3 22 hold : 4125 4 24 ~ : 4130 5 22 ~ : 4137 7 22 on - 4145 : 4160 2 17 Cuz : 4163 3 17 it's : 4167 3 22 you : 4171 3 24 ~ : 4175 6 24 I : 4182 3 24 love : 4189 3 22 so : 4193 3 22 dear : 4197 6 24 ~ : 4204 5 25 ly - 4210 : 4212 4 17 When : 4220 5 24 the : 4228 5 22 rain, : 4236 3 17 the : 4244 6 20 storm, : 4252 4 17 and : 4258 7 20 all : 4266 6 15 is : 4274 6 15 done - 4281 : 4285 2 13 Ca : 4288 4 15 ress : 4296 3 15 me : 4300 2 13 with : 4303 4 15 your : 4310 3 15 sweet : 4314 3 17 ~ : 4319 6 15 lul : 4326 6 10 la : 4333 23 10 by - 4357 : 4365 7 24 So : 4373 4 22 ~ : 4380 10 22 close - 4391 : 4403 3 17 And : 4407 3 17 it's : 4411 1 17 you : 4413 4 24 ~ : 4418 4 24 that : 4426 5 24 I : 4433 3 22 be : 4437 2 22 lieve : 4440 8 24 ~ : 4449 4 25 in, : 4457 5 24 I : 4464 3 22 be : 4468 2 22 lieve : 4471 8 24 ~ : 4480 3 25 in - 4484 : 4486 3 22 So : 4490 4 24 ~ : 4495 4 22 ~ : 4502 8 22 close - 4511 : 4524 3 17 But : 4531 7 24 far : 4540 5 22 a : 4548 5 24 way, : 4554 5 22 I : 4561 6 24 seek : 4570 4 22 for : 4578 4 17 your : 4585 10 22 light - 4596 : 4601 4 17 I'll : 4607 3 22 hold : 4611 4 24 ~ : 4616 5 22 ~ : 4623 7 22 on - 4631 : 4646 2 17 Cuz : 4649 3 17 for : 4653 3 22 you : 4657 2 24 ~ : 4660 7 24 my : 4668 5 24 heart : 4674 4 22 keeps : 4679 3 22 bea : 4683 6 24 ~ : 4690 5 25 ting - 4696 : 4698 4 17 When : 4706 5 24 the : 4713 6 22 wind, : 4722 3 17 the : 4729 6 20 fire, : 4738 4 17 and : 4744 7 20 all : 4752 6 15 is : 4759 8 15 gone - 4768 : 4771 2 13 Ca : 4774 4 15 ress : 4782 3 15 me : 4786 2 13 with : 4789 4 15 your : 4796 3 15 sweet : 4800 3 17 ~ : 4805 6 15 lul : 4812 6 10 la : 4819 21 10 by E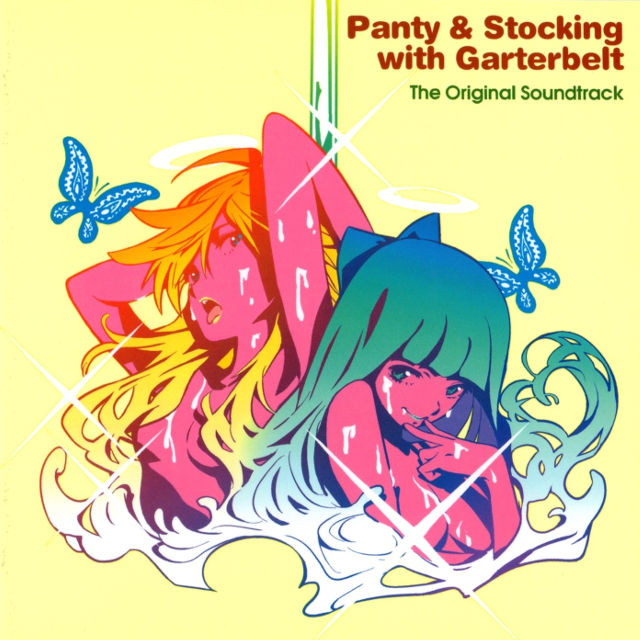 Release date: 2017-07-25
Downloads: 201
Artists: Aimee B., Mitsunori Ikeda
Album: Panty & Stocking with Garterbelt: The Original Soundtrack