Ultrastar Deluxe
My Best Friends in the World
---
From Adventure Time, season 3, episode 10, What Was Missing?
Download song Txt file (7.46 kB, 354 times downloaded)
Download song Zip archive (146 times downloaded)
Your file will not be uploaded to the server, nor will any data be sent to the server.
---
Disclaimer: The preview might not be 100% accurate. For the best experience, you should try the song out within the main application.
Lyrics
Everyone
Bubblegum
I'm so dumb
I should've just told you
What I lost
Was a piece of your hair~
Now it's gone
Gone forever
But I guess, what does it matter, when I just
Just had all of you there~?
Oh~
I just had all of you there~ with me, my friends
If you're even my friends
What am I to you?
Am I~ a joke, your knight or your brother?
What am I to you?
Do you~ look down on me 'cause I'm younger?
Do you think that I don't understand?
I just wanted us together and to play as a band
Last night was the most fun I've ever had
Even liked it when the two of you would get mad
At eachother
Oh you
A~~~~~re my best friends in the world
You a~~~~~re my best friends in the world
And that's ri~~~~ght, I'm talking about the two of you~ girls
And you~, Jake
I wanna sing a song to you~ and I refuse to make it fake
What am I to you?
Am I a~ joke, your knight or your brother?
What am I to you?
Do you look down on me 'cause I'm younger?
Do you think that I don't understand~?
I just wanted us together and to play as a band
I'll forget that I lost a piece of your hair~
I'll remember the pasta that we shared
O~ver there
Ah ah
You a~~~~~re my best friends in the world
You a~~~~~re my best friends in the world
And that's ri~~~~~ght, I'm talking 'bout the two of you~ girls
And you~ Jake
I'm gonna sing this song to you and I refuse to make it fake
Make no mistake
I'm gonna sing a song that feels so~ real~, it'll make this do~~~~~~or break
File content

#TITLE:My Best Friends in the World
#ARTIST:Adventure Time
#LANGUAGE:
#EDITION:
#GENRE:
#YEAR:
#CREATOR:GaryCXJk
#MP3:Adventure Time - My Best Friends in the World.mp3
#VIDEO:Adventure Time - My Best Friends in the World.mp4
#VIDEOGAP:0
#BACKGROUND:
#COVER:Adventure Time - My Best Friends in the World.jpg
#BPM:360
#GAP:3172
: 0 4 33 Eve
: 5 5 31 ry
: 11 9 31 one
- 21
: 35 4 33 Bub
: 41 4 31 ble
: 46 8 31 gum
- 55
: 67 7 31 I'm
: 77 4 29  so
: 83 9 29  dumb
- 93
: 100 2 26 I
: 104 3 31  should
: 108 2 29 've
: 111 3 29  just
: 115 5 31  told
: 123 5 29  you
- 129
: 139 6 16 What
: 147 5 15  I
: 153 6 15  lost
- 160
: 172 5 21 Was
: 178 3 23  a
: 182 4 25  piece
: 189 4 27  of
: 194 4 27  your
: 203 3 28  hair
: 207 4 29 ~
- 212
: 258 4 21 Now
: 263 3 19  it's
: 269 6 19  gone
- 276
: 288 4 21 Gone
: 295 3 19  for
: 301 3 21 e
: 305 4 19 ver
- 310
: 334 1 19 But
: 336 2 17  I
: 339 4 17  guess,
: 346 3 17  what
: 353 3 19  does
: 357 3 17  it
: 362 5 19  mat
: 368 4 17 ter,
: 373 3 17  when
: 378 3 16  I
: 382 6 16  just
- 389
: 409 5 21 Just
: 416 6 23  had
: 425 5 25  all
: 433 5 26  of
: 439 5 27  you
: 445 6 28  there
: 452 4 29 ~?
- 457
: 489 3 28 Oh
: 493 17 29 ~
- 511
: 523 2 17 I
: 531 5 29  just
: 538 4 29  had
: 543 4 28  all
: 548 2 26  of
: 551 4 26  you
: 556 3 26  there
: 560 2 24 ~
: 563 3 24  with
: 567 5 24  me,
: 578 5 21  my
: 584 11 21  friends
- 596
: 618 2 21 If
: 621 3 21  you're
: 625 2 21  e
: 628 4 19 ven
: 633 3 21  my
: 639 11 17  friends
- 651 791
: 804 4 21 What
: 817 5 24  am
: 830 6 26  I
: 839 3 26  to
: 843 10 26  you?
- 854
: 868 4 21 Am
: 875 2 24  I
: 878 5 21 ~
: 884 3 21  a
: 889 6 24  joke,
: 900 4 21  your
: 905 5 21  knight
: 912 2 19  or
: 915 4 19  your
: 920 5 19  brot
: 926 4 17 her?
- 931
: 940 3 21 What
: 944 3 24  am
: 948 5 26  I
: 955 3 26  to
: 959 8 26  you?
- 968
: 983 3 21 Do
: 987 2 24  you
: 990 1 21 ~
: 993 5 21  look
: 1001 4 24  down
: 1007 4 21  on
: 1012 4 21  me
: 1017 3 19  'cause
: 1022 5 19  I'm
: 1028 4 19  youn
: 1033 5 17 ger?
- 1039
: 1043 5 21 Do
: 1049 6 19  you
: 1056 3 19  think
: 1060 2 17  that
: 1063 2 17  I
: 1066 2 17  don't
: 1069 2 17  un
: 1072 3 14 der
: 1078 6 21 stand?
- 1085
: 1086 5 21 I
: 1092 3 21  just
: 1096 3 21  wan
: 1100 2 19 ted
: 1103 2 19  us
: 1106 2 19  to
: 1109 2 19 get
: 1112 2 17 her
: 1115 3 17  and
: 1119 2 17  to
: 1122 3 17  play
: 1126 3 17  as
: 1130 2 14  a
: 1133 5 21  band
- 1139
: 1140 5 21 Last
: 1147 4 21  night
: 1153 6 19  was
: 1160 2 19  the
: 1163 6 19  most
: 1170 3 17  fun
: 1174 2 17  I've
: 1177 2 17  e
: 1180 3 19 ver
: 1185 4 21  had
- 1190
: 1197 2 21 E
: 1200 2 21 ven
: 1203 2 21  liked
: 1206 2 19  it
: 1209 3 19  when
: 1213 3 19  the
: 1217 3 19  two
: 1221 2 17  of
: 1224 4 17  you
: 1230 5 17  would
: 1238 5 19  get
: 1245 6 21  mad
- 1252
: 1264 3 21 At
: 1268 3 21  each
: 1272 4 21 ot
: 1277 5 19 her
- 1283 1335
: 1341 24 21 Oh
: 1366 7 22  you
- 1374
* 1404 2 29 A
* 1407 4 28 ~
* 1413 4 26 ~
* 1419 4 24 ~
* 1427 2 19 ~
* 1430 4 21 ~
* 1435 3 17 re
: 1443 10 17  my
: 1456 4 21  best
: 1463 4 17  friends
: 1471 4 17  in
: 1476 2 19  the
: 1479 6 14  world
- 1486
: 1500 4 26 You
: 1506 2 29  a
: 1509 5 28 ~
: 1517 4 26 ~
: 1523 4 24 ~
: 1529 2 19 ~
: 1532 5 21 ~
: 1538 3 17 re
: 1546 9 17  my
: 1559 4 21  best
: 1566 7 17  friends
: 1575 3 17  in
: 1580 2 19  the
: 1583 5 14  world
- 1589
: 1603 2 26 And
: 1606 5 26  that's
: 1613 2 29  ri
: 1616 4 28 ~
: 1622 4 26 ~
: 1628 4 24 ~
: 1634 3 19 ~
: 1638 4 21 ght,
: 1651 8 17  I'm
: 1663 2 21  tal
: 1666 2 17 king
: 1669 1 17  a
: 1670 3 17 bout
: 1674 2 17  the
: 1677 3 17  two
: 1681 2 17  of
: 1684 1 19  you
: 1686 5 21 ~
: 1695 6 14  girls
- 1702
* 1740 4 21 And
* 1745 2 21  you
* 1748 6 24 ~,
* 1755 6 21  Jake
- 1762
: 1800 3 21 I
: 1804 2 21  wan
: 1807 2 21 na
: 1811 3 21  sing
: 1815 3 21  a
: 1821 6 21  song
: 1829 4 21  to
: 1834 4 21  you
: 1839 2 19 ~
: 1842 2 21  and
: 1845 2 21  I
: 1848 2 21  re
: 1851 3 21 fu
: 1855 4 19 se
: 1860 3 19  to
: 1864 3 19  make
: 1868 3 17  it
: 1873 4 17  fa
: 1878 7 16 ke
- 1886
: 1932 4 21 What
: 1945 4 24  am
: 1958 7 26  I
: 1967 8 26  to
: 1976 6 26  you?
- 1983
: 1993 4 21 Am
: 1998 4 24  I
: 2003 1 21  a
: 2005 2 21 ~
: 2011 5 24  joke,
: 2018 3 21  your
: 2022 6 21  knight
: 2029 4 19  or
: 2034 4 19  your
: 2039 4 19  brot
: 2045 4 17 her?
- 2050
: 2056 5 21 What
: 2062 3 24  am
: 2066 5 26  I
: 2072 3 26  to
: 2076 6 26  you?
- 2083
: 2098 4 21 Do
: 2104 4 24  you
: 2110 5 21  look
: 2117 5 24  down
: 2123 3 21  on
: 2127 4 21  me
: 2133 4 19  'cause
: 2138 4 19  I'm
: 2143 4 19  youn
: 2149 4 17 ger?
- 2154
: 2156 6 21 Do
: 2163 4 19  you
: 2169 3 19  think
: 2173 3 17  that
: 2177 2 17  I
: 2180 2 17  don't
: 2183 2 17  un
: 2186 3 14 der
: 2191 3 19 stand
: 2195 5 21 ~?
- 2201
: 2202 2 21 I
: 2205 2 21  just
: 2208 3 21  wan
: 2212 2 19 ted
: 2215 2 19  us
: 2218 2 19  to
: 2221 3 19 get
: 2225 3 17 her
: 2229 2 17  and
: 2232 2 17  to
: 2235 3 17  play
: 2239 2 17  as
: 2242 2 19  a
: 2245 6 21  band
- 2252
: 2255 3 21 I'll
: 2259 2 21  for
: 2262 4 21 get
: 2267 2 19  that
: 2270 2 19  I
: 2273 5 19  lost
: 2280 3 17  a
: 2284 4 17  piece
: 2290 2 17  of
: 2293 4 19  your
: 2300 2 19  hair
: 2303 2 21 ~
- 2306
: 2307 2 21 I'll
: 2310 2 21  re
: 2313 3 21 mem
: 2317 2 19 ber
: 2320 3 19  the
: 2325 4 19  pas
: 2331 3 17 ta
: 2335 4 17  that
: 2341 4 19  we
: 2348 3 19  sha
: 2352 6 21 red
- 2359
: 2367 3 21 O
: 2371 5 19 ~
: 2378 3 19 ver
: 2382 11 19  there
- 2394 2447
: 2452 9 21 Ah
: 2464 14 22  ah
- 2479
: 2483 11 24 You
* 2509 4 31  a
* 2514 4 30 ~
* 2520 4 28 ~
* 2525 4 26 ~
* 2532 2 21 ~
* 2535 4 23 ~
* 2540 4 19 re
: 2549 6 19  my
: 2561 3 23  best
: 2567 5 19  friends
: 2575 3 19  in
: 2580 2 21  the
: 2583 10 16  world
- 2594
: 2607 4 40 You
: 2613 3 43  a
: 2617 3 42 ~
: 2622 4 40 ~
: 2629 4 38 ~
: 2636 2 33 ~
: 2638 6 35 ~
: 2645 2 31 re
: 2651 8 31  my
: 2664 4 33  best
: 2671 6 31  friends
: 2679 3 31  in
: 2684 2 33  the
: 2688 7 28  world
- 2696
: 2707 2 40 And
: 2710 5 40  that's
: 2717 3 43  ri
: 2721 4 42 ~
: 2726 4 40 ~
: 2732 4 38 ~
: 2738 2 33 ~
: 2741 5 35 ~
: 2747 4 31 ght,
: 2756 7 31  I'm
: 2768 3 35  tal
: 2772 2 31 king
: 2775 2 31  'bout
: 2778 2 31  the
: 2781 2 31  two
: 2784 2 31  of
: 2787 2 33  you
: 2790 4 35 ~
: 2801 10 28  girls
- 2812
: 2840 4 35 And
: 2846 3 35  you
: 2850 5 38 ~
: 2857 6 35  Jake
- 2864
: 2903 2 35 I'm
: 2906 2 35  gon
: 2909 2 35 na
: 2913 3 35  sing
: 2917 2 35  this
: 2923 5 35  song
: 2929 4 35  to
: 2935 6 35  you
: 2942 2 35  and
: 2945 2 35  I
: 2948 2 35  re
: 2951 2 35 fu
: 2954 6 33 se
: 2962 3 33  to
: 2966 3 33  make
: 2970 3 31  it
: 2975 4 31  fa
: 2980 3 30 ke
- 2984 3031
: 3053 4 33 Make
: 3063 4 31  no
: 3070 3 28  mis
: 3076 5 33 take
- 3082
: 3083 2 31 I'm
: 3086 2 31  gon
: 3089 2 31 na
: 3093 3 31  sing
: 3097 2 28  a
: 3103 4 35  song
: 3109 3 35  that
: 3114 5 35  feels
: 3122 3 38  so
: 3125 3 35 ~
: 3131 3 35  real
: 3134 3 33 ~,
: 3138 2 35  it
: 3141 2 35 'll
: 3145 4 35  make
: 3151 4 35  this
* 3159 4 43  do
* 3163 3 42 ~
* 3166 4 40 ~
* 3170 4 38 ~
* 3174 4 35 ~
* 3178 4 33 ~
* 3182 4 31 ~
* 3186 4 28 or
: 3195 15 28  break
E
                                
#TITLE:My Best Friends in the World #ARTIST:Adventure Time #LANGUAGE: #EDITION: #GENRE: #YEAR: #CREATOR:GaryCXJk #MP3:Adventure Time - My Best Friends in the World.mp3 #VIDEO:Adventure Time - My Best Friends in the World.mp4 #VIDEOGAP:0 #BACKGROUND: #COVER:Adventure Time - My Best Friends in the World.jpg #BPM:360 #GAP:3172 : 0 4 33 Eve : 5 5 31 ry : 11 9 31 one - 21 : 35 4 33 Bub : 41 4 31 ble : 46 8 31 gum - 55 : 67 7 31 I'm : 77 4 29 so : 83 9 29 dumb - 93 : 100 2 26 I : 104 3 31 should : 108 2 29 've : 111 3 29 just : 115 5 31 told : 123 5 29 you - 129 : 139 6 16 What : 147 5 15 I : 153 6 15 lost - 160 : 172 5 21 Was : 178 3 23 a : 182 4 25 piece : 189 4 27 of : 194 4 27 your : 203 3 28 hair : 207 4 29 ~ - 212 : 258 4 21 Now : 263 3 19 it's : 269 6 19 gone - 276 : 288 4 21 Gone : 295 3 19 for : 301 3 21 e : 305 4 19 ver - 310 : 334 1 19 But : 336 2 17 I : 339 4 17 guess, : 346 3 17 what : 353 3 19 does : 357 3 17 it : 362 5 19 mat : 368 4 17 ter, : 373 3 17 when : 378 3 16 I : 382 6 16 just - 389 : 409 5 21 Just : 416 6 23 had : 425 5 25 all : 433 5 26 of : 439 5 27 you : 445 6 28 there : 452 4 29 ~? - 457 : 489 3 28 Oh : 493 17 29 ~ - 511 : 523 2 17 I : 531 5 29 just : 538 4 29 had : 543 4 28 all : 548 2 26 of : 551 4 26 you : 556 3 26 there : 560 2 24 ~ : 563 3 24 with : 567 5 24 me, : 578 5 21 my : 584 11 21 friends - 596 : 618 2 21 If : 621 3 21 you're : 625 2 21 e : 628 4 19 ven : 633 3 21 my : 639 11 17 friends - 651 791 : 804 4 21 What : 817 5 24 am : 830 6 26 I : 839 3 26 to : 843 10 26 you? - 854 : 868 4 21 Am : 875 2 24 I : 878 5 21 ~ : 884 3 21 a : 889 6 24 joke, : 900 4 21 your : 905 5 21 knight : 912 2 19 or : 915 4 19 your : 920 5 19 brot : 926 4 17 her? - 931 : 940 3 21 What : 944 3 24 am : 948 5 26 I : 955 3 26 to : 959 8 26 you? - 968 : 983 3 21 Do : 987 2 24 you : 990 1 21 ~ : 993 5 21 look : 1001 4 24 down : 1007 4 21 on : 1012 4 21 me : 1017 3 19 'cause : 1022 5 19 I'm : 1028 4 19 youn : 1033 5 17 ger? - 1039 : 1043 5 21 Do : 1049 6 19 you : 1056 3 19 think : 1060 2 17 that : 1063 2 17 I : 1066 2 17 don't : 1069 2 17 un : 1072 3 14 der : 1078 6 21 stand? - 1085 : 1086 5 21 I : 1092 3 21 just : 1096 3 21 wan : 1100 2 19 ted : 1103 2 19 us : 1106 2 19 to : 1109 2 19 get : 1112 2 17 her : 1115 3 17 and : 1119 2 17 to : 1122 3 17 play : 1126 3 17 as : 1130 2 14 a : 1133 5 21 band - 1139 : 1140 5 21 Last : 1147 4 21 night : 1153 6 19 was : 1160 2 19 the : 1163 6 19 most : 1170 3 17 fun : 1174 2 17 I've : 1177 2 17 e : 1180 3 19 ver : 1185 4 21 had - 1190 : 1197 2 21 E : 1200 2 21 ven : 1203 2 21 liked : 1206 2 19 it : 1209 3 19 when : 1213 3 19 the : 1217 3 19 two : 1221 2 17 of : 1224 4 17 you : 1230 5 17 would : 1238 5 19 get : 1245 6 21 mad - 1252 : 1264 3 21 At : 1268 3 21 each : 1272 4 21 ot : 1277 5 19 her - 1283 1335 : 1341 24 21 Oh : 1366 7 22 you - 1374 * 1404 2 29 A * 1407 4 28 ~ * 1413 4 26 ~ * 1419 4 24 ~ * 1427 2 19 ~ * 1430 4 21 ~ * 1435 3 17 re : 1443 10 17 my : 1456 4 21 best : 1463 4 17 friends : 1471 4 17 in : 1476 2 19 the : 1479 6 14 world - 1486 : 1500 4 26 You : 1506 2 29 a : 1509 5 28 ~ : 1517 4 26 ~ : 1523 4 24 ~ : 1529 2 19 ~ : 1532 5 21 ~ : 1538 3 17 re : 1546 9 17 my : 1559 4 21 best : 1566 7 17 friends : 1575 3 17 in : 1580 2 19 the : 1583 5 14 world - 1589 : 1603 2 26 And : 1606 5 26 that's : 1613 2 29 ri : 1616 4 28 ~ : 1622 4 26 ~ : 1628 4 24 ~ : 1634 3 19 ~ : 1638 4 21 ght, : 1651 8 17 I'm : 1663 2 21 tal : 1666 2 17 king : 1669 1 17 a : 1670 3 17 bout : 1674 2 17 the : 1677 3 17 two : 1681 2 17 of : 1684 1 19 you : 1686 5 21 ~ : 1695 6 14 girls - 1702 * 1740 4 21 And * 1745 2 21 you * 1748 6 24 ~, * 1755 6 21 Jake - 1762 : 1800 3 21 I : 1804 2 21 wan : 1807 2 21 na : 1811 3 21 sing : 1815 3 21 a : 1821 6 21 song : 1829 4 21 to : 1834 4 21 you : 1839 2 19 ~ : 1842 2 21 and : 1845 2 21 I : 1848 2 21 re : 1851 3 21 fu : 1855 4 19 se : 1860 3 19 to : 1864 3 19 make : 1868 3 17 it : 1873 4 17 fa : 1878 7 16 ke - 1886 : 1932 4 21 What : 1945 4 24 am : 1958 7 26 I : 1967 8 26 to : 1976 6 26 you? - 1983 : 1993 4 21 Am : 1998 4 24 I : 2003 1 21 a : 2005 2 21 ~ : 2011 5 24 joke, : 2018 3 21 your : 2022 6 21 knight : 2029 4 19 or : 2034 4 19 your : 2039 4 19 brot : 2045 4 17 her? - 2050 : 2056 5 21 What : 2062 3 24 am : 2066 5 26 I : 2072 3 26 to : 2076 6 26 you? - 2083 : 2098 4 21 Do : 2104 4 24 you : 2110 5 21 look : 2117 5 24 down : 2123 3 21 on : 2127 4 21 me : 2133 4 19 'cause : 2138 4 19 I'm : 2143 4 19 youn : 2149 4 17 ger? - 2154 : 2156 6 21 Do : 2163 4 19 you : 2169 3 19 think : 2173 3 17 that : 2177 2 17 I : 2180 2 17 don't : 2183 2 17 un : 2186 3 14 der : 2191 3 19 stand : 2195 5 21 ~? - 2201 : 2202 2 21 I : 2205 2 21 just : 2208 3 21 wan : 2212 2 19 ted : 2215 2 19 us : 2218 2 19 to : 2221 3 19 get : 2225 3 17 her : 2229 2 17 and : 2232 2 17 to : 2235 3 17 play : 2239 2 17 as : 2242 2 19 a : 2245 6 21 band - 2252 : 2255 3 21 I'll : 2259 2 21 for : 2262 4 21 get : 2267 2 19 that : 2270 2 19 I : 2273 5 19 lost : 2280 3 17 a : 2284 4 17 piece : 2290 2 17 of : 2293 4 19 your : 2300 2 19 hair : 2303 2 21 ~ - 2306 : 2307 2 21 I'll : 2310 2 21 re : 2313 3 21 mem : 2317 2 19 ber : 2320 3 19 the : 2325 4 19 pas : 2331 3 17 ta : 2335 4 17 that : 2341 4 19 we : 2348 3 19 sha : 2352 6 21 red - 2359 : 2367 3 21 O : 2371 5 19 ~ : 2378 3 19 ver : 2382 11 19 there - 2394 2447 : 2452 9 21 Ah : 2464 14 22 ah - 2479 : 2483 11 24 You * 2509 4 31 a * 2514 4 30 ~ * 2520 4 28 ~ * 2525 4 26 ~ * 2532 2 21 ~ * 2535 4 23 ~ * 2540 4 19 re : 2549 6 19 my : 2561 3 23 best : 2567 5 19 friends : 2575 3 19 in : 2580 2 21 the : 2583 10 16 world - 2594 : 2607 4 40 You : 2613 3 43 a : 2617 3 42 ~ : 2622 4 40 ~ : 2629 4 38 ~ : 2636 2 33 ~ : 2638 6 35 ~ : 2645 2 31 re : 2651 8 31 my : 2664 4 33 best : 2671 6 31 friends : 2679 3 31 in : 2684 2 33 the : 2688 7 28 world - 2696 : 2707 2 40 And : 2710 5 40 that's : 2717 3 43 ri : 2721 4 42 ~ : 2726 4 40 ~ : 2732 4 38 ~ : 2738 2 33 ~ : 2741 5 35 ~ : 2747 4 31 ght, : 2756 7 31 I'm : 2768 3 35 tal : 2772 2 31 king : 2775 2 31 'bout : 2778 2 31 the : 2781 2 31 two : 2784 2 31 of : 2787 2 33 you : 2790 4 35 ~ : 2801 10 28 girls - 2812 : 2840 4 35 And : 2846 3 35 you : 2850 5 38 ~ : 2857 6 35 Jake - 2864 : 2903 2 35 I'm : 2906 2 35 gon : 2909 2 35 na : 2913 3 35 sing : 2917 2 35 this : 2923 5 35 song : 2929 4 35 to : 2935 6 35 you : 2942 2 35 and : 2945 2 35 I : 2948 2 35 re : 2951 2 35 fu : 2954 6 33 se : 2962 3 33 to : 2966 3 33 make : 2970 3 31 it : 2975 4 31 fa : 2980 3 30 ke - 2984 3031 : 3053 4 33 Make : 3063 4 31 no : 3070 3 28 mis : 3076 5 33 take - 3082 : 3083 2 31 I'm : 3086 2 31 gon : 3089 2 31 na : 3093 3 31 sing : 3097 2 28 a : 3103 4 35 song : 3109 3 35 that : 3114 5 35 feels : 3122 3 38 so : 3125 3 35 ~ : 3131 3 35 real : 3134 3 33 ~, : 3138 2 35 it : 3141 2 35 'll : 3145 4 35 make : 3151 4 35 this * 3159 4 43 do * 3163 3 42 ~ * 3166 4 40 ~ * 3170 4 38 ~ * 3174 4 35 ~ * 3178 4 33 ~ * 3182 4 31 ~ * 3186 4 28 or : 3195 15 28 break E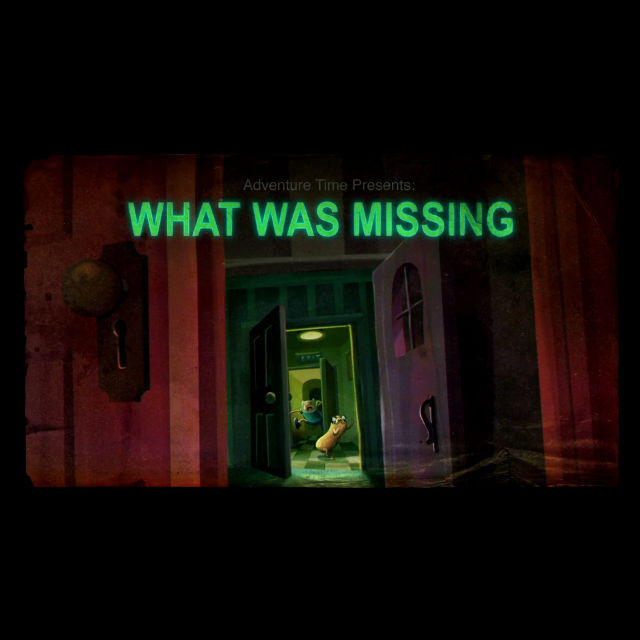 Release date: 2017-07-25
Downloads: 146
Artist: Jeremy Shada