Ultrastar Deluxe
Mona Pizza Song
---
The Mona Pizza song from WarioWare: Touched!
This is for the Super Smash Bros. Brawl version.
Download song Txt file (5.53 kB, 367 times downloaded)
Download song Zip archive (134 times downloaded)
Your file will not be uploaded to the server, nor will any data be sent to the server.
---
Disclaimer: The preview might not be 100% accurate. For the best experience, you should try the song out within the main application.
Lyrics
This here is Mona Pizza
Makers of the world's best eats-a
Fresh sauce and cheese galo~re
Brought straight to your front door
This here is Mona Pizza
Makers of all tasty treats-a
Our pies' crispy crunchy cru~sts
Leaves others in the du~st
Grab a hot slice and take a big bite
It's so good that you'll start a fight for more
Mona Pizza
Mona Pizza
Mona Pizza
Mona Pizza
This here is Mona Pizza
Makers of all tasty treats-a
Our pies' crispy crunchy cru~sts
Leaves others in the du~st
It's so good that you'll start a fight for more
Mona Pizza
Mona Pizza
Mona Pizza
Mona PizzaGo! Go! Go! Go!
One! Two! Three! Go!
We represent Pizza Dinosaur~
We got the most stores in the world~
Our crust is tough and our sauce is thin~
But we're everywhere, so you gotta give in~
Mona Pizza's got nothing on us
'Cause we've got six thousand stores plus!
Pizza Di~nosaur!~
Pizza Di~nosaur!~
This here is Mona Pizza
Makers of the world's best eats-a
Fresh sauce and cheese galo~re
Brought straight to your front door
Go! Go! Go! Go!
Grab a hot slice and take a big bite
One! Two! Three! Go!
Mona Pizza
Mona Pizza
Mona Pizza
Mona Pizza
File content

#TITLE:Mona Pizza Song
#ARTIST:WarioWare
#LANGUAGE:English
#CREATOR:GaryCXJk
#MP3:WarioWare - Mona Pizza.mp3
#COVER:WarioWare  - Mona Pizza.jpg
#VIDEO:WarioWare  - Mona Pizza.avi
#PREVIEWSTART:6,203
#DUETSINGERP1:P1
#DUETSINGERP2:P2
#BPM:279,95
#GAP:6203
P1
: 0 2 65 This
: 4 2 65  here
: 8 2 60  is
: 12 2 62  Mo
: 16 2 65 na
: 20 2 69  Piz
: 28 14 65 za
- 44
: 60 2 65 Ma
: 64 2 65 kers
: 68 2 65  of
: 72 2 60  the
: 76 2 62  world's
: 80 2 65  best
: 84 2 69  eats-
: 92 14 65 a
- 108
: 124 2 65 Fresh
: 132 2 65  sauce
: 136 2 64  and
: 140 2 62  cheese
: 144 2 60  gal
: 148 2 62 o
: 156 14 65 ~re
- 172
: 188 2 62 Brought
: 196 2 62  straight
: 200 2 60  to
: 204 2 58  your
: 208 2 58  front
: 212 2 57  do
: 220 14 65 or
- 236
: 256 2 65 This
: 260 2 65  here
: 264 2 60  is
: 268 2 62  Mo
: 272 2 65 na
: 276 2 69  Piz
: 284 14 65 za
- 300
: 316 2 65 Ma
: 320 2 65 kers
: 324 2 65  of
: 328 2 60  all
: 332 2 62  tas
: 336 2 65 ty
: 340 2 69  treats-
: 348 14 65 a
- 364
: 380 2 65 Our
: 384 2 65  pies'
: 388 2 65  cris
: 392 2 60 py
: 396 2 62  crun
: 400 2 65 chy
: 404 2 70  cru
: 412 14 65 ~sts
- 428
: 444 6 70 Leaves
: 452 2 70  ot
: 456 2 72 hers
: 460 2 70  in
: 464 2 70  the
: 468 2 69  du
: 476 14 65 ~st
- 492
: 540 2 72 Grab
: 544 2 72  a
: 548 2 70  hot
: 552 2 72  slice
: 560 2 72  and
: 564 2 75  take
: 568 2 72  a
: 572 2 70  big
: 576 6 72  bite
- 584
: 604 2 70 It's
: 608 2 68  so
: 612 2 70  good
: 620 2 68  that
: 624 2 68  you'll
: 628 2 70  start
: 636 2 68  a
: 644 2 70  fight
: 652 2 72  for
: 656 2 72  more
- 659
: 660 2 68 Mo
: 664 2 65 na
: 668 2 63  Piz
: 672 18 65 za
- 692
: 724 2 68 Mo
: 728 2 65 na
: 732 2 63  Piz
: 736 18 65 za
- 756
: 788 2 68 Mo
: 792 2 65 na
: 796 2 63  Piz
: 800 18 65 za
- 820
: 852 2 68 Mo
: 856 2 65 na
: 860 2 63  Piz
: 864 18 65 za
- 884
: 1856 2 65 This
: 1860 2 65  here
: 1864 2 60  is
: 1868 2 62  Mo
: 1872 2 65 na
: 1876 2 69  Piz
: 1884 14 65 za
- 1900
: 1916 2 65 Ma
: 1920 2 65 kers
: 1924 2 65  of
: 1928 2 60  all
: 1932 2 62  tas
: 1936 2 65 ty
: 1940 2 69  treats-
: 1948 14 65 a
- 1964
: 1980 2 65 Our
: 1984 2 65  pies'
: 1988 2 65  cris
: 1992 2 60 py
: 1996 2 62  crun
: 2000 2 65 chy
: 2004 2 70  cru
: 2012 14 65 ~sts
- 2028
: 2044 6 70 Leaves
: 2052 2 70  ot
: 2056 2 72 hers
: 2060 2 70  in
: 2064 2 70  the
: 2068 2 69  du
: 2076 14 65 ~st
- 2092
: 2204 2 70 It's
: 2208 2 68  so
: 2212 2 70  good
: 2220 2 68  that
: 2224 2 68  you'll
: 2228 2 70  start
: 2236 2 68  a
: 2244 2 70  fight
: 2252 2 72  for
: 2256 2 72  more
- 2259
: 2260 2 68 Mo
: 2264 2 65 na
: 2268 2 63  Piz
: 2272 18 65 za
- 2292
: 2324 2 68 Mo
: 2328 2 65 na
: 2332 2 63  Piz
: 2336 18 65 za
- 2356
: 2388 2 68 Mo
: 2392 2 65 na
: 2396 2 63  Piz
: 2400 18 65 za
- 2420
: 2452 2 68 Mo
: 2456 2 65 na
: 2460 2 63  Piz
: 2464 18 65 za
P2
F 244 4 60 Go!
F 252 4 60  Go!
F 260 4 60  Go!
F 268 4 60  Go!
- 274
F 628 4 60 One!
F 636 4 60  Two!
F 644 4 60  Three!
F 652 4 60  Go!
- 658
: 1108 2 65 We
: 1112 2 65  re
: 1114 2 65 pre
: 1116 2 65 sent
: 1120 2 65  Piz
: 1122 2 65 za
: 1124 2 68  Di
: 1128 2 65 no
: 1130 4 63 saur
: 1134 4 65 ~
- 1140
: 1172 2 65 We
: 1174 2 65  got
: 1178 2 65  the
: 1180 2 63  most
: 1184 2 65  stores
: 1188 2 68  in
: 1192 2 65  the
: 1194 3 63  world
: 1197 5 65 ~
- 1204
: 1236 2 70 Our
: 1238 2 70  crust
: 1242 2 70  is
: 1244 2 70  tough
: 1248 2 70  and
: 1250 2 70  our
: 1252 2 73  sauce
: 1256 2 70  is
: 1260 4 68  thin
: 1264 2 70 ~
- 1268
: 1300 2 65 But
: 1302 2 65  we're
: 1304 2 65  eve
: 1306 2 65 ry
: 1308 2 65 where,
: 1312 2 63  so
: 1314 2 65  you
: 1316 2 68  got
: 1318 2 68 ta
: 1320 2 65  give
: 1324 4 63  in
: 1328 4 65 ~
- 1334
: 1372 4 72 Mo
: 1376 2 72 na
: 1380 2 70  Piz
: 1384 6 72 za's
: 1392 2 72  got
: 1396 2 75  not
: 1400 2 72 hing
: 1404 2 70  on
: 1408 2 72  us
- 1412
: 1436 2 70 'Cause
: 1440 2 70  we've
: 1444 2 70  got
: 1452 2 70  six
: 1460 2 70  thou
: 1464 2 70 sand
: 1468 2 70  stores
: 1476 2 70  plus!
- 1480
: 1484 2 65 Piz
: 1488 2 65 za
: 1492 4 68  Di
: 1496 4 65 ~
: 1500 2 63 no
: 1504 4 63 saur!
: 1508 6 65 ~
- 1516
: 1548 2 65 Piz
: 1552 2 65 za
: 1556 4 68  Di
: 1560 4 65 ~
: 1564 2 63 no
: 1568 4 63 saur!
: 1572 6 65 ~
- 1580
: 1600 2 65 This
: 1604 2 65  here
: 1608 2 60  is
: 1612 2 62  Mo
: 1616 2 65 na
: 1620 2 69  Piz
: 1628 14 65 za
- 1644
: 1660 2 65 Ma
: 1664 2 65 kers
: 1668 2 65  of
: 1672 2 60  the
: 1676 2 62  world's
: 1680 2 65  best
: 1684 2 69  eats-
: 1692 14 65 a
- 1708
: 1724 2 65 Fresh
: 1732 2 65  sauce
: 1736 2 64  and
: 1740 2 62  cheese
: 1744 2 60  gal
: 1748 2 62 o
: 1756 14 65 ~re
- 1772
: 1788 2 62 Brought
: 1796 2 62  straight
: 1800 2 60  to
: 1804 2 58  your
: 1808 2 58  front
: 1812 2 57  do
: 1820 14 65 or
- 1836
F 1844 4 60 Go!
F 1852 4 60  Go!
F 1860 4 60  Go!
F 1868 4 60  Go!
- 1874
: 2140 2 72 Grab
: 2144 2 72  a
: 2148 2 70  hot
: 2152 2 72  slice
: 2160 2 72  and
: 2164 2 75  take
: 2168 2 72  a
: 2172 2 70  big
: 2176 6 72  bite
- 2184
F 2228 4 60 One!
F 2236 4 60  Two!
F 2244 4 60  Three!
F 2252 4 60  Go!
- 2258
: 2260 2 68 Mo
: 2264 2 65 na
: 2268 2 63  Piz
: 2272 18 65 za
- 2292
: 2324 2 68 Mo
: 2328 2 65 na
: 2332 2 63  Piz
: 2336 18 65 za
- 2356
: 2388 2 68 Mo
: 2392 2 65 na
: 2396 2 63  Piz
: 2400 18 65 za
- 2420
: 2452 2 68 Mo
: 2456 2 65 na
: 2460 2 63  Piz
: 2464 18 65 za
E
                                
#TITLE:Mona Pizza Song #ARTIST:WarioWare #LANGUAGE:English #CREATOR:GaryCXJk #MP3:WarioWare - Mona Pizza.mp3 #COVER:WarioWare - Mona Pizza.jpg #VIDEO:WarioWare - Mona Pizza.avi #PREVIEWSTART:6,203 #DUETSINGERP1:P1 #DUETSINGERP2:P2 #BPM:279,95 #GAP:6203 P1 : 0 2 65 This : 4 2 65 here : 8 2 60 is : 12 2 62 Mo : 16 2 65 na : 20 2 69 Piz : 28 14 65 za - 44 : 60 2 65 Ma : 64 2 65 kers : 68 2 65 of : 72 2 60 the : 76 2 62 world's : 80 2 65 best : 84 2 69 eats- : 92 14 65 a - 108 : 124 2 65 Fresh : 132 2 65 sauce : 136 2 64 and : 140 2 62 cheese : 144 2 60 gal : 148 2 62 o : 156 14 65 ~re - 172 : 188 2 62 Brought : 196 2 62 straight : 200 2 60 to : 204 2 58 your : 208 2 58 front : 212 2 57 do : 220 14 65 or - 236 : 256 2 65 This : 260 2 65 here : 264 2 60 is : 268 2 62 Mo : 272 2 65 na : 276 2 69 Piz : 284 14 65 za - 300 : 316 2 65 Ma : 320 2 65 kers : 324 2 65 of : 328 2 60 all : 332 2 62 tas : 336 2 65 ty : 340 2 69 treats- : 348 14 65 a - 364 : 380 2 65 Our : 384 2 65 pies' : 388 2 65 cris : 392 2 60 py : 396 2 62 crun : 400 2 65 chy : 404 2 70 cru : 412 14 65 ~sts - 428 : 444 6 70 Leaves : 452 2 70 ot : 456 2 72 hers : 460 2 70 in : 464 2 70 the : 468 2 69 du : 476 14 65 ~st - 492 : 540 2 72 Grab : 544 2 72 a : 548 2 70 hot : 552 2 72 slice : 560 2 72 and : 564 2 75 take : 568 2 72 a : 572 2 70 big : 576 6 72 bite - 584 : 604 2 70 It's : 608 2 68 so : 612 2 70 good : 620 2 68 that : 624 2 68 you'll : 628 2 70 start : 636 2 68 a : 644 2 70 fight : 652 2 72 for : 656 2 72 more - 659 : 660 2 68 Mo : 664 2 65 na : 668 2 63 Piz : 672 18 65 za - 692 : 724 2 68 Mo : 728 2 65 na : 732 2 63 Piz : 736 18 65 za - 756 : 788 2 68 Mo : 792 2 65 na : 796 2 63 Piz : 800 18 65 za - 820 : 852 2 68 Mo : 856 2 65 na : 860 2 63 Piz : 864 18 65 za - 884 : 1856 2 65 This : 1860 2 65 here : 1864 2 60 is : 1868 2 62 Mo : 1872 2 65 na : 1876 2 69 Piz : 1884 14 65 za - 1900 : 1916 2 65 Ma : 1920 2 65 kers : 1924 2 65 of : 1928 2 60 all : 1932 2 62 tas : 1936 2 65 ty : 1940 2 69 treats- : 1948 14 65 a - 1964 : 1980 2 65 Our : 1984 2 65 pies' : 1988 2 65 cris : 1992 2 60 py : 1996 2 62 crun : 2000 2 65 chy : 2004 2 70 cru : 2012 14 65 ~sts - 2028 : 2044 6 70 Leaves : 2052 2 70 ot : 2056 2 72 hers : 2060 2 70 in : 2064 2 70 the : 2068 2 69 du : 2076 14 65 ~st - 2092 : 2204 2 70 It's : 2208 2 68 so : 2212 2 70 good : 2220 2 68 that : 2224 2 68 you'll : 2228 2 70 start : 2236 2 68 a : 2244 2 70 fight : 2252 2 72 for : 2256 2 72 more - 2259 : 2260 2 68 Mo : 2264 2 65 na : 2268 2 63 Piz : 2272 18 65 za - 2292 : 2324 2 68 Mo : 2328 2 65 na : 2332 2 63 Piz : 2336 18 65 za - 2356 : 2388 2 68 Mo : 2392 2 65 na : 2396 2 63 Piz : 2400 18 65 za - 2420 : 2452 2 68 Mo : 2456 2 65 na : 2460 2 63 Piz : 2464 18 65 za P2 F 244 4 60 Go! F 252 4 60 Go! F 260 4 60 Go! F 268 4 60 Go! - 274 F 628 4 60 One! F 636 4 60 Two! F 644 4 60 Three! F 652 4 60 Go! - 658 : 1108 2 65 We : 1112 2 65 re : 1114 2 65 pre : 1116 2 65 sent : 1120 2 65 Piz : 1122 2 65 za : 1124 2 68 Di : 1128 2 65 no : 1130 4 63 saur : 1134 4 65 ~ - 1140 : 1172 2 65 We : 1174 2 65 got : 1178 2 65 the : 1180 2 63 most : 1184 2 65 stores : 1188 2 68 in : 1192 2 65 the : 1194 3 63 world : 1197 5 65 ~ - 1204 : 1236 2 70 Our : 1238 2 70 crust : 1242 2 70 is : 1244 2 70 tough : 1248 2 70 and : 1250 2 70 our : 1252 2 73 sauce : 1256 2 70 is : 1260 4 68 thin : 1264 2 70 ~ - 1268 : 1300 2 65 But : 1302 2 65 we're : 1304 2 65 eve : 1306 2 65 ry : 1308 2 65 where, : 1312 2 63 so : 1314 2 65 you : 1316 2 68 got : 1318 2 68 ta : 1320 2 65 give : 1324 4 63 in : 1328 4 65 ~ - 1334 : 1372 4 72 Mo : 1376 2 72 na : 1380 2 70 Piz : 1384 6 72 za's : 1392 2 72 got : 1396 2 75 not : 1400 2 72 hing : 1404 2 70 on : 1408 2 72 us - 1412 : 1436 2 70 'Cause : 1440 2 70 we've : 1444 2 70 got : 1452 2 70 six : 1460 2 70 thou : 1464 2 70 sand : 1468 2 70 stores : 1476 2 70 plus! - 1480 : 1484 2 65 Piz : 1488 2 65 za : 1492 4 68 Di : 1496 4 65 ~ : 1500 2 63 no : 1504 4 63 saur! : 1508 6 65 ~ - 1516 : 1548 2 65 Piz : 1552 2 65 za : 1556 4 68 Di : 1560 4 65 ~ : 1564 2 63 no : 1568 4 63 saur! : 1572 6 65 ~ - 1580 : 1600 2 65 This : 1604 2 65 here : 1608 2 60 is : 1612 2 62 Mo : 1616 2 65 na : 1620 2 69 Piz : 1628 14 65 za - 1644 : 1660 2 65 Ma : 1664 2 65 kers : 1668 2 65 of : 1672 2 60 the : 1676 2 62 world's : 1680 2 65 best : 1684 2 69 eats- : 1692 14 65 a - 1708 : 1724 2 65 Fresh : 1732 2 65 sauce : 1736 2 64 and : 1740 2 62 cheese : 1744 2 60 gal : 1748 2 62 o : 1756 14 65 ~re - 1772 : 1788 2 62 Brought : 1796 2 62 straight : 1800 2 60 to : 1804 2 58 your : 1808 2 58 front : 1812 2 57 do : 1820 14 65 or - 1836 F 1844 4 60 Go! F 1852 4 60 Go! F 1860 4 60 Go! F 1868 4 60 Go! - 1874 : 2140 2 72 Grab : 2144 2 72 a : 2148 2 70 hot : 2152 2 72 slice : 2160 2 72 and : 2164 2 75 take : 2168 2 72 a : 2172 2 70 big : 2176 6 72 bite - 2184 F 2228 4 60 One! F 2236 4 60 Two! F 2244 4 60 Three! F 2252 4 60 Go! - 2258 : 2260 2 68 Mo : 2264 2 65 na : 2268 2 63 Piz : 2272 18 65 za - 2292 : 2324 2 68 Mo : 2328 2 65 na : 2332 2 63 Piz : 2336 18 65 za - 2356 : 2388 2 68 Mo : 2392 2 65 na : 2396 2 63 Piz : 2400 18 65 za - 2420 : 2452 2 68 Mo : 2456 2 65 na : 2460 2 63 Piz : 2464 18 65 za E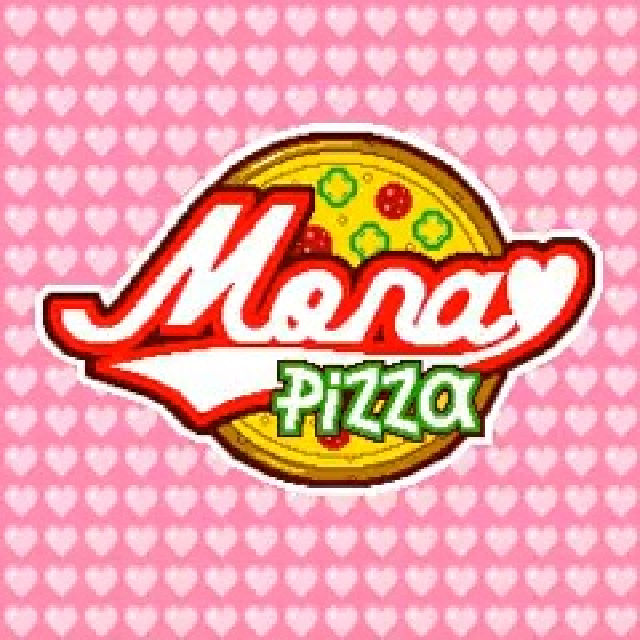 Release date: 2017-07-30
Downloads: 134