Ultrastar Deluxe
Mona Pizza Song
---
The Mona Pizza song from WarioWare: Touched!
This is for the Super Smash Bros. Brawl version.
Download song Txt file (5.53 kB, 210 times downloaded)
Download song Zip archive (37 times downloaded)
Your file will not be uploaded to the server, nor will any data be sent to the server.

#TITLE:Mona Pizza Song
#ARTIST:WarioWare
#LANGUAGE:English
#CREATOR:GaryCXJk
#MP3:WarioWare - Mona Pizza.mp3
#COVER:WarioWare  - Mona Pizza.jpg
#VIDEO:WarioWare  - Mona Pizza.avi
#PREVIEWSTART:6,203
#DUETSINGERP1:P1
#DUETSINGERP2:P2
#BPM:279,95
#GAP:6203
P1
: 0 2 65 This
: 4 2 65  here
: 8 2 60  is
: 12 2 62  Mo
: 16 2 65 na
: 20 2 69  Piz
: 28 14 65 za
- 44
: 60 2 65 Ma
: 64 2 65 kers
: 68 2 65  of
: 72 2 60  the
: 76 2 62  world's
: 80 2 65  best
: 84 2 69  eats-
: 92 14 65 a
- 108
: 124 2 65 Fresh
: 132 2 65  sauce
: 136 2 64  and
: 140 2 62  cheese
: 144 2 60  gal
: 148 2 62 o
: 156 14 65 ~re
- 172
: 188 2 62 Brought
: 196 2 62  straight
: 200 2 60  to
: 204 2 58  your
: 208 2 58  front
: 212 2 57  do
: 220 14 65 or
- 236
: 256 2 65 This
: 260 2 65  here
: 264 2 60  is
: 268 2 62  Mo
: 272 2 65 na
: 276 2 69  Piz
: 284 14 65 za
- 300
: 316 2 65 Ma
: 320 2 65 kers
: 324 2 65  of
: 328 2 60  all
: 332 2 62  tas
: 336 2 65 ty
: 340 2 69  treats-
: 348 14 65 a
- 364
: 380 2 65 Our
: 384 2 65  pies'
: 388 2 65  cris
: 392 2 60 py
: 396 2 62  crun
: 400 2 65 chy
: 404 2 70  cru
: 412 14 65 ~sts
- 428
: 444 6 70 Leaves
: 452 2 70  ot
: 456 2 72 hers
: 460 2 70  in
: 464 2 70  the
: 468 2 69  du
: 476 14 65 ~st
- 492
: 540 2 72 Grab
: 544 2 72  a
: 548 2 70  hot
: 552 2 72  slice
: 560 2 72  and
: 564 2 75  take
: 568 2 72  a
: 572 2 70  big
: 576 6 72  bite
- 584
: 604 2 70 It's
: 608 2 68  so
: 612 2 70  good
: 620 2 68  that
: 624 2 68  you'll
: 628 2 70  start
: 636 2 68  a
: 644 2 70  fight
: 652 2 72  for
: 656 2 72  more
- 659
: 660 2 68 Mo
: 664 2 65 na
: 668 2 63  Piz
: 672 18 65 za
- 692
: 724 2 68 Mo
: 728 2 65 na
: 732 2 63  Piz
: 736 18 65 za
- 756
: 788 2 68 Mo
: 792 2 65 na
: 796 2 63  Piz
: 800 18 65 za
- 820
: 852 2 68 Mo
: 856 2 65 na
: 860 2 63  Piz
: 864 18 65 za
- 884
: 1856 2 65 This
: 1860 2 65  here
: 1864 2 60  is
: 1868 2 62  Mo
: 1872 2 65 na
: 1876 2 69  Piz
: 1884 14 65 za
- 1900
: 1916 2 65 Ma
: 1920 2 65 kers
: 1924 2 65  of
: 1928 2 60  all
: 1932 2 62  tas
: 1936 2 65 ty
: 1940 2 69  treats-
: 1948 14 65 a
- 1964
: 1980 2 65 Our
: 1984 2 65  pies'
: 1988 2 65  cris
: 1992 2 60 py
: 1996 2 62  crun
: 2000 2 65 chy
: 2004 2 70  cru
: 2012 14 65 ~sts
- 2028
: 2044 6 70 Leaves
: 2052 2 70  ot
: 2056 2 72 hers
: 2060 2 70  in
: 2064 2 70  the
: 2068 2 69  du
: 2076 14 65 ~st
- 2092
: 2204 2 70 It's
: 2208 2 68  so
: 2212 2 70  good
: 2220 2 68  that
: 2224 2 68  you'll
: 2228 2 70  start
: 2236 2 68  a
: 2244 2 70  fight
: 2252 2 72  for
: 2256 2 72  more
- 2259
: 2260 2 68 Mo
: 2264 2 65 na
: 2268 2 63  Piz
: 2272 18 65 za
- 2292
: 2324 2 68 Mo
: 2328 2 65 na
: 2332 2 63  Piz
: 2336 18 65 za
- 2356
: 2388 2 68 Mo
: 2392 2 65 na
: 2396 2 63  Piz
: 2400 18 65 za
- 2420
: 2452 2 68 Mo
: 2456 2 65 na
: 2460 2 63  Piz
: 2464 18 65 za
P2
F 244 4 60 Go!
F 252 4 60  Go!
F 260 4 60  Go!
F 268 4 60  Go!
- 274
F 628 4 60 One!
F 636 4 60  Two!
F 644 4 60  Three!
F 652 4 60  Go!
- 658
: 1108 2 65 We
: 1112 2 65  re
: 1114 2 65 pre
: 1116 2 65 sent
: 1120 2 65  Piz
: 1122 2 65 za
: 1124 2 68  Di
: 1128 2 65 no
: 1130 4 63 saur
: 1134 4 65 ~
- 1140
: 1172 2 65 We
: 1174 2 65  got
: 1178 2 65  the
: 1180 2 63  most
: 1184 2 65  stores
: 1188 2 68  in
: 1192 2 65  the
: 1194 3 63  world
: 1197 5 65 ~
- 1204
: 1236 2 70 Our
: 1238 2 70  crust
: 1242 2 70  is
: 1244 2 70  tough
: 1248 2 70  and
: 1250 2 70  our
: 1252 2 73  sauce
: 1256 2 70  is
: 1260 4 68  thin
: 1264 2 70 ~
- 1268
: 1300 2 65 But
: 1302 2 65  we're
: 1304 2 65  eve
: 1306 2 65 ry
: 1308 2 65 where,
: 1312 2 63  so
: 1314 2 65  you
: 1316 2 68  got
: 1318 2 68 ta
: 1320 2 65  give
: 1324 4 63  in
: 1328 4 65 ~
- 1334
: 1372 4 72 Mo
: 1376 2 72 na
: 1380 2 70  Piz
: 1384 6 72 za's
: 1392 2 72  got
: 1396 2 75  not
: 1400 2 72 hing
: 1404 2 70  on
: 1408 2 72  us
- 1412
: 1436 2 70 'Cause
: 1440 2 70  we've
: 1444 2 70  got
: 1452 2 70  six
: 1460 2 70  thou
: 1464 2 70 sand
: 1468 2 70  stores
: 1476 2 70  plus!
- 1480
: 1484 2 65 Piz
: 1488 2 65 za
: 1492 4 68  Di
: 1496 4 65 ~
: 1500 2 63 no
: 1504 4 63 saur!
: 1508 6 65 ~
- 1516
: 1548 2 65 Piz
: 1552 2 65 za
: 1556 4 68  Di
: 1560 4 65 ~
: 1564 2 63 no
: 1568 4 63 saur!
: 1572 6 65 ~
- 1580
: 1600 2 65 This
: 1604 2 65  here
: 1608 2 60  is
: 1612 2 62  Mo
: 1616 2 65 na
: 1620 2 69  Piz
: 1628 14 65 za
- 1644
: 1660 2 65 Ma
: 1664 2 65 kers
: 1668 2 65  of
: 1672 2 60  the
: 1676 2 62  world's
: 1680 2 65  best
: 1684 2 69  eats-
: 1692 14 65 a
- 1708
: 1724 2 65 Fresh
: 1732 2 65  sauce
: 1736 2 64  and
: 1740 2 62  cheese
: 1744 2 60  gal
: 1748 2 62 o
: 1756 14 65 ~re
- 1772
: 1788 2 62 Brought
: 1796 2 62  straight
: 1800 2 60  to
: 1804 2 58  your
: 1808 2 58  front
: 1812 2 57  do
: 1820 14 65 or
- 1836
F 1844 4 60 Go!
F 1852 4 60  Go!
F 1860 4 60  Go!
F 1868 4 60  Go!
- 1874
: 2140 2 72 Grab
: 2144 2 72  a
: 2148 2 70  hot
: 2152 2 72  slice
: 2160 2 72  and
: 2164 2 75  take
: 2168 2 72  a
: 2172 2 70  big
: 2176 6 72  bite
- 2184
F 2228 4 60 One!
F 2236 4 60  Two!
F 2244 4 60  Three!
F 2252 4 60  Go!
- 2258
: 2260 2 68 Mo
: 2264 2 65 na
: 2268 2 63  Piz
: 2272 18 65 za
- 2292
: 2324 2 68 Mo
: 2328 2 65 na
: 2332 2 63  Piz
: 2336 18 65 za
- 2356
: 2388 2 68 Mo
: 2392 2 65 na
: 2396 2 63  Piz
: 2400 18 65 za
- 2420
: 2452 2 68 Mo
: 2456 2 65 na
: 2460 2 63  Piz
: 2464 18 65 za
E
                                
#TITLE:Mona Pizza Song #ARTIST:WarioWare #LANGUAGE:English #CREATOR:GaryCXJk #MP3:WarioWare - Mona Pizza.mp3 #COVER:WarioWare - Mona Pizza.jpg #VIDEO:WarioWare - Mona Pizza.avi #PREVIEWSTART:6,203 #DUETSINGERP1:P1 #DUETSINGERP2:P2 #BPM:279,95 #GAP:6203 P1 : 0 2 65 This : 4 2 65 here : 8 2 60 is : 12 2 62 Mo : 16 2 65 na : 20 2 69 Piz : 28 14 65 za - 44 : 60 2 65 Ma : 64 2 65 kers : 68 2 65 of : 72 2 60 the : 76 2 62 world's : 80 2 65 best : 84 2 69 eats- : 92 14 65 a - 108 : 124 2 65 Fresh : 132 2 65 sauce : 136 2 64 and : 140 2 62 cheese : 144 2 60 gal : 148 2 62 o : 156 14 65 ~re - 172 : 188 2 62 Brought : 196 2 62 straight : 200 2 60 to : 204 2 58 your : 208 2 58 front : 212 2 57 do : 220 14 65 or - 236 : 256 2 65 This : 260 2 65 here : 264 2 60 is : 268 2 62 Mo : 272 2 65 na : 276 2 69 Piz : 284 14 65 za - 300 : 316 2 65 Ma : 320 2 65 kers : 324 2 65 of : 328 2 60 all : 332 2 62 tas : 336 2 65 ty : 340 2 69 treats- : 348 14 65 a - 364 : 380 2 65 Our : 384 2 65 pies' : 388 2 65 cris : 392 2 60 py : 396 2 62 crun : 400 2 65 chy : 404 2 70 cru : 412 14 65 ~sts - 428 : 444 6 70 Leaves : 452 2 70 ot : 456 2 72 hers : 460 2 70 in : 464 2 70 the : 468 2 69 du : 476 14 65 ~st - 492 : 540 2 72 Grab : 544 2 72 a : 548 2 70 hot : 552 2 72 slice : 560 2 72 and : 564 2 75 take : 568 2 72 a : 572 2 70 big : 576 6 72 bite - 584 : 604 2 70 It's : 608 2 68 so : 612 2 70 good : 620 2 68 that : 624 2 68 you'll : 628 2 70 start : 636 2 68 a : 644 2 70 fight : 652 2 72 for : 656 2 72 more - 659 : 660 2 68 Mo : 664 2 65 na : 668 2 63 Piz : 672 18 65 za - 692 : 724 2 68 Mo : 728 2 65 na : 732 2 63 Piz : 736 18 65 za - 756 : 788 2 68 Mo : 792 2 65 na : 796 2 63 Piz : 800 18 65 za - 820 : 852 2 68 Mo : 856 2 65 na : 860 2 63 Piz : 864 18 65 za - 884 : 1856 2 65 This : 1860 2 65 here : 1864 2 60 is : 1868 2 62 Mo : 1872 2 65 na : 1876 2 69 Piz : 1884 14 65 za - 1900 : 1916 2 65 Ma : 1920 2 65 kers : 1924 2 65 of : 1928 2 60 all : 1932 2 62 tas : 1936 2 65 ty : 1940 2 69 treats- : 1948 14 65 a - 1964 : 1980 2 65 Our : 1984 2 65 pies' : 1988 2 65 cris : 1992 2 60 py : 1996 2 62 crun : 2000 2 65 chy : 2004 2 70 cru : 2012 14 65 ~sts - 2028 : 2044 6 70 Leaves : 2052 2 70 ot : 2056 2 72 hers : 2060 2 70 in : 2064 2 70 the : 2068 2 69 du : 2076 14 65 ~st - 2092 : 2204 2 70 It's : 2208 2 68 so : 2212 2 70 good : 2220 2 68 that : 2224 2 68 you'll : 2228 2 70 start : 2236 2 68 a : 2244 2 70 fight : 2252 2 72 for : 2256 2 72 more - 2259 : 2260 2 68 Mo : 2264 2 65 na : 2268 2 63 Piz : 2272 18 65 za - 2292 : 2324 2 68 Mo : 2328 2 65 na : 2332 2 63 Piz : 2336 18 65 za - 2356 : 2388 2 68 Mo : 2392 2 65 na : 2396 2 63 Piz : 2400 18 65 za - 2420 : 2452 2 68 Mo : 2456 2 65 na : 2460 2 63 Piz : 2464 18 65 za P2 F 244 4 60 Go! F 252 4 60 Go! F 260 4 60 Go! F 268 4 60 Go! - 274 F 628 4 60 One! F 636 4 60 Two! F 644 4 60 Three! F 652 4 60 Go! - 658 : 1108 2 65 We : 1112 2 65 re : 1114 2 65 pre : 1116 2 65 sent : 1120 2 65 Piz : 1122 2 65 za : 1124 2 68 Di : 1128 2 65 no : 1130 4 63 saur : 1134 4 65 ~ - 1140 : 1172 2 65 We : 1174 2 65 got : 1178 2 65 the : 1180 2 63 most : 1184 2 65 stores : 1188 2 68 in : 1192 2 65 the : 1194 3 63 world : 1197 5 65 ~ - 1204 : 1236 2 70 Our : 1238 2 70 crust : 1242 2 70 is : 1244 2 70 tough : 1248 2 70 and : 1250 2 70 our : 1252 2 73 sauce : 1256 2 70 is : 1260 4 68 thin : 1264 2 70 ~ - 1268 : 1300 2 65 But : 1302 2 65 we're : 1304 2 65 eve : 1306 2 65 ry : 1308 2 65 where, : 1312 2 63 so : 1314 2 65 you : 1316 2 68 got : 1318 2 68 ta : 1320 2 65 give : 1324 4 63 in : 1328 4 65 ~ - 1334 : 1372 4 72 Mo : 1376 2 72 na : 1380 2 70 Piz : 1384 6 72 za's : 1392 2 72 got : 1396 2 75 not : 1400 2 72 hing : 1404 2 70 on : 1408 2 72 us - 1412 : 1436 2 70 'Cause : 1440 2 70 we've : 1444 2 70 got : 1452 2 70 six : 1460 2 70 thou : 1464 2 70 sand : 1468 2 70 stores : 1476 2 70 plus! - 1480 : 1484 2 65 Piz : 1488 2 65 za : 1492 4 68 Di : 1496 4 65 ~ : 1500 2 63 no : 1504 4 63 saur! : 1508 6 65 ~ - 1516 : 1548 2 65 Piz : 1552 2 65 za : 1556 4 68 Di : 1560 4 65 ~ : 1564 2 63 no : 1568 4 63 saur! : 1572 6 65 ~ - 1580 : 1600 2 65 This : 1604 2 65 here : 1608 2 60 is : 1612 2 62 Mo : 1616 2 65 na : 1620 2 69 Piz : 1628 14 65 za - 1644 : 1660 2 65 Ma : 1664 2 65 kers : 1668 2 65 of : 1672 2 60 the : 1676 2 62 world's : 1680 2 65 best : 1684 2 69 eats- : 1692 14 65 a - 1708 : 1724 2 65 Fresh : 1732 2 65 sauce : 1736 2 64 and : 1740 2 62 cheese : 1744 2 60 gal : 1748 2 62 o : 1756 14 65 ~re - 1772 : 1788 2 62 Brought : 1796 2 62 straight : 1800 2 60 to : 1804 2 58 your : 1808 2 58 front : 1812 2 57 do : 1820 14 65 or - 1836 F 1844 4 60 Go! F 1852 4 60 Go! F 1860 4 60 Go! F 1868 4 60 Go! - 1874 : 2140 2 72 Grab : 2144 2 72 a : 2148 2 70 hot : 2152 2 72 slice : 2160 2 72 and : 2164 2 75 take : 2168 2 72 a : 2172 2 70 big : 2176 6 72 bite - 2184 F 2228 4 60 One! F 2236 4 60 Two! F 2244 4 60 Three! F 2252 4 60 Go! - 2258 : 2260 2 68 Mo : 2264 2 65 na : 2268 2 63 Piz : 2272 18 65 za - 2292 : 2324 2 68 Mo : 2328 2 65 na : 2332 2 63 Piz : 2336 18 65 za - 2356 : 2388 2 68 Mo : 2392 2 65 na : 2396 2 63 Piz : 2400 18 65 za - 2420 : 2452 2 68 Mo : 2456 2 65 na : 2460 2 63 Piz : 2464 18 65 za E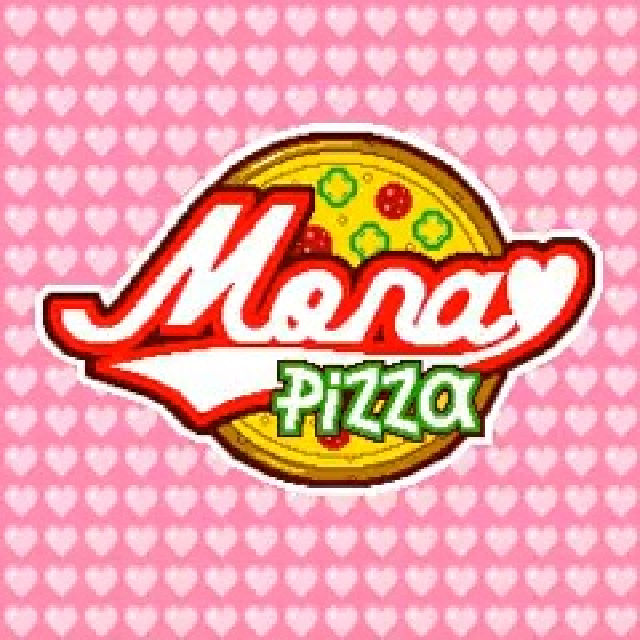 Release date: 2017-07-30
Downloads: 37